It feels like I started my first year in university a couple of months ago and now it's over. I've made friends for a lifetime and met people that I would cherish forever. For the first time ever, I had flatmates and that was an amazing experience. For this blog I will share my top 3 tips on how to enjoy your first year:
1) BE OPEN MINDED.
University is so different from what you might be used to, but it is so exciting. You must have a flexible mindset and be open to a lot of things. You will be meeting people from all different backgrounds and cultures, and it is best to be accepting of everyone so that, in turn, people will be accepting of you. Freshers week is awesome, and you will make a lot of friends if you are friendly. University is a great opportunity to experience new cultures. For example, at Loughborough, there is an International Day where people from different countries showcase their culture. I went to it and I tried all sorts of different kinds of food, drink and treats that I have never had before – you should look out for that!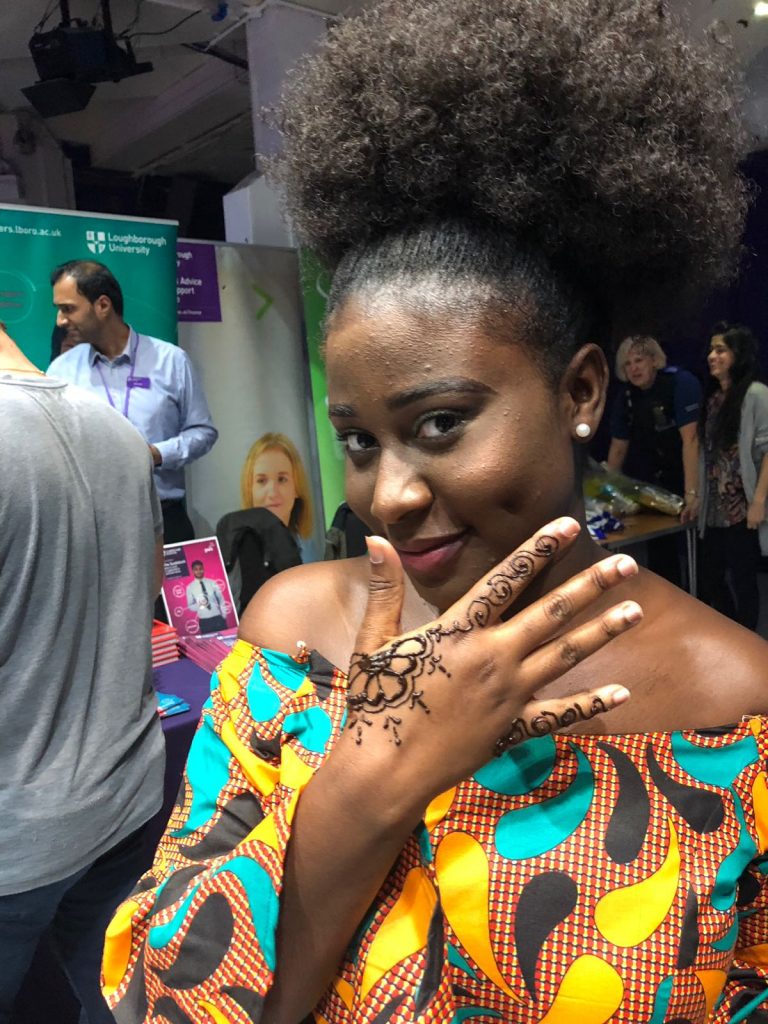 2) TRY NEW THINGS.
Human beings are creatures of habit. We enjoy the comfort we get from being a cycle we have created for ourselves. But, first year is a time for you to re-invent yourself! Try something new! At Loughborough, there are over 120 societies for anyone to join so there are loads of opportunities to go outside your comfort zone. Personally, I plan on joining the belly dancing society next year as it is something I am open to trying.
Whilst Loughborough is a small town, it is close to two cities – Leicester and Nottingham – so go explore them!  Remember that days pass by too quickly and living each day to the fullest is something a lot of people forget to do.
3) PLAN AND BE CALM.
Suddenly, you start lectures and realise you have weekly readings to do.
Firstly, just breathe .. everything will be alright. Remember, doing your reading will save you time and stress in the future when you start doing your essays and coursework, not to mention when exams start creeping on you. So, doing your reading will remove one more task from your to-do list. Secondly, NEVER PANIC ….. ok, you can maybe panic a little bit … but there are always people ready to help you. Student Services are available to all students and can help with whatever you need. I am an international student, and there are offices designated for international students so this was really reassuring for me.
REMEMBER – YOU ARE NOT ALONE! THERE ARE THOUSANDS OF FRESHERS! And they will all feel the same!
My last tip (but not really a tip), HAVE FUN!! So good luck to everyone – particularly those hoping to get into university. Fingers crossed!
Student Life
Find out what makes 'The Loughborough Experience' by reading our student blogs.