My Fave 5: Loughborough Town
In this month's blog, I'm going to give you my Top 5 highlights of places to go in Loughborough Town! 
1) My First English High Tea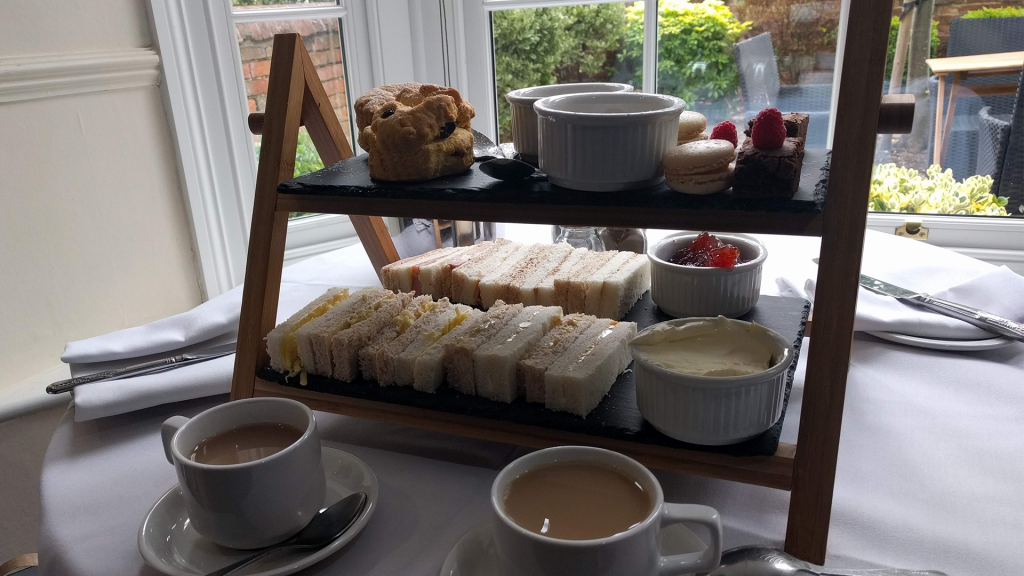 Technically, this was in Quorn, but it is just a hop, skip and jump from Loughborough and so I am including it. The Quorn Country Hotel certainly didn't disappoint with the endless pots of tea (or coffee if you prefer) plus sandwiches, scones with divine cream and jam, and little bite-sized desserts.
While some places in London might be more expensive, this tea goes to show that a higher price doesn't always mean better as it was quite affordable at £25 for two people. Plus, we had a visitor outside the window!
2) The Szechuan Restaurant
While there are many excellent restaurants in Loughborough of all types, due to my travels in China, I have a deep-seated love of authentic Chinese cuisine. I may be a bit of a foodie!
The Szechuan province of China is a region famous for its spicy food and this restaurant was my favourite for satisfying my craving for the classics of Chinese cuisine: spicy green beans with pork crumbles and mapo tofu (among others like their spicy cabbage or the sweetish aubergine dish).
I also discovered a new dish I had never tried in China that is fantastic if you like spicy food. It is a house specialty at this restaurant and is a Szechuan-style noodle soup.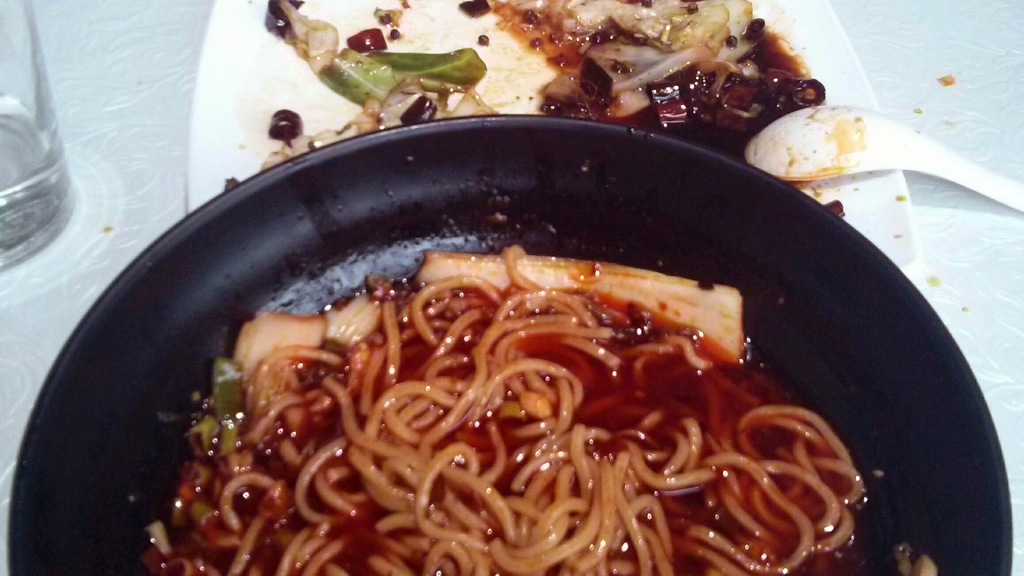 For those of you who prefer the type of dishes that are prepared for foreigners, things like pork fried rice are found at the back of the menu. The menu itself is another thing I like about authentic Chinese restaurants as even if the menu isn't completely in English, they have pictures of many of the dishes to help you decide.
3) Escape Rooms
While there are several excellent escape room companies in Loughborough, I went to BreakEscape and was not disappointed! As my partner and I are beginners, we did the Sands of Time adventure set in ancient Egypt, but I was also tempted by the more difficult Enchanted Forest. They also have two other adventures, one of which is even scary. Maybe next time!
4) The Cozy and Diverse Pubs
While I am not a big drinker, I do really like the quality and quantity of pubs in Loughborough. Everywhere I went, ranging from the pubs that were frequented by locals like The Three Nuns to pubs that were more university hangouts like The Griffin or The Unicorn, the food was excellent and the variety plentiful. Please note that the brews in the photo below are locally made in Leicester and are delicious! My favourite type is amber ale so I was very pleased to find one locally made.
For those of you who prefer cocktails, I'd highly recommend the Orange Tree and if you are a fan of gin, the Needle and Pin has a lovely collection as well as some specialty ciders on tap.
The diversity of ciders available in Loughborough and around the UK is definitely one of my favourite things about moving from the US. While micro-brews are big in the US same as here, micro-ciders are a lot harder to find whereas here in the UK they are everywhere! For example, an elderflower one I tried from a random café in one of the nearby villages was wonderful.
5) Shopping
When I say shopping, I don't mean at shops that populate the high street. While in Loughborough you will find Next, New Look, TK Maxx, Clarks, and other stores you typically find in town centres around the UK, my favourite kind of shopping is found at charity shops and local markets.
For those of you who are used to charity shops in the UK, the system in the US is a little different and second-hand stores are dominated by giants like the Salvation Army (also in the UK I have seen) and Good Will (not in the UK). Smaller charity shops that have proceeds going to a specific cause like heart disease or hospice care are unheard of in the US.
One of my favourite things is to go in these types of stores and to find something I love for an unbeatable price. For example, my mother always had large wooden bowls for fruit or salads when I was growing up. I randomly went into a charity shop one day and found one that looks exactly like one she has for £1. Needless to say, that made me very happy.
Another great place to find unusual and unique items at an unbeatable price is the local vintage market on Friday in Loughborough. I found a ceramic frying pan in fantastic condition for £2.
Thursday & Saturday is the local food market and if you get there towards the end of the day around 3:30 or 4 pm, sometimes you can get even better deals like 4 avocados for a £1 (though the deals there are usually better than the supermarket no matter the time of day).
Whether you enjoy shopping for a great deal or dining out on local cuisine, Loughborough has a little bit of everything! And don't forget to take a walk or have a picnic on a beautiful warm day in the Queen's Park which is less than a 5-minute walk from the town centre.
The photo below is courtesy of the grounds maintenance company that takes care of the park and won a landscaping award in 2016 for its maintenance of the site.
Given the world recently marked 100 years since the end of WWI, it seems worth mentioning the carillon war memorial completed in 1923 in Queen's Park. It was the first grand carillon built in England and for those of you who, like me, don't know what that is, it is a type of musical instrument consisting of 23 bells housed in a bell tower. Learn something new every day! #PhDLife
Student Life
Find out what makes 'The Loughborough Experience' by reading our student blogs.