A Non-Sporty Guide to Living at the 'Sporty' University
During my most recent conversations with parents and prospective students, I have encountered the following questions:
'How intimidating is sport in Loughborough?' 'Will I be a misfit here if I am not as sporty?' 'How does one survive if they have zero inclination towards sport?'
This made me realise the myths of Loughborough being (only) a sporty university.
On one hand, I agree that Loughborough is recognised for sport participation and investment in the state-of-the-art facilities, but on the other hand, as I mentioned previously, there really is something for everyone here at Loughborough.
Therefore, in this blog I will talk you through few non-sporty activities at Loughborough, based on my own experience as well as some of my friends. Hence, before I proceed, a huge shout-out to Indra and Ella for sharing their experiences!
The Students' Union (LSU)
LSU ensures that students at Loughborough have a fantastic time and get opportunities beyond their scholastics.
An organisation run by elected executive officers, the LSU comprises some exciting sections and host weekly events (eg: Happy Mondays) and nights-out (like Friday Night Dance – FND) in collaboration with societies or other sections. Here is a detailed look into a few of the sections: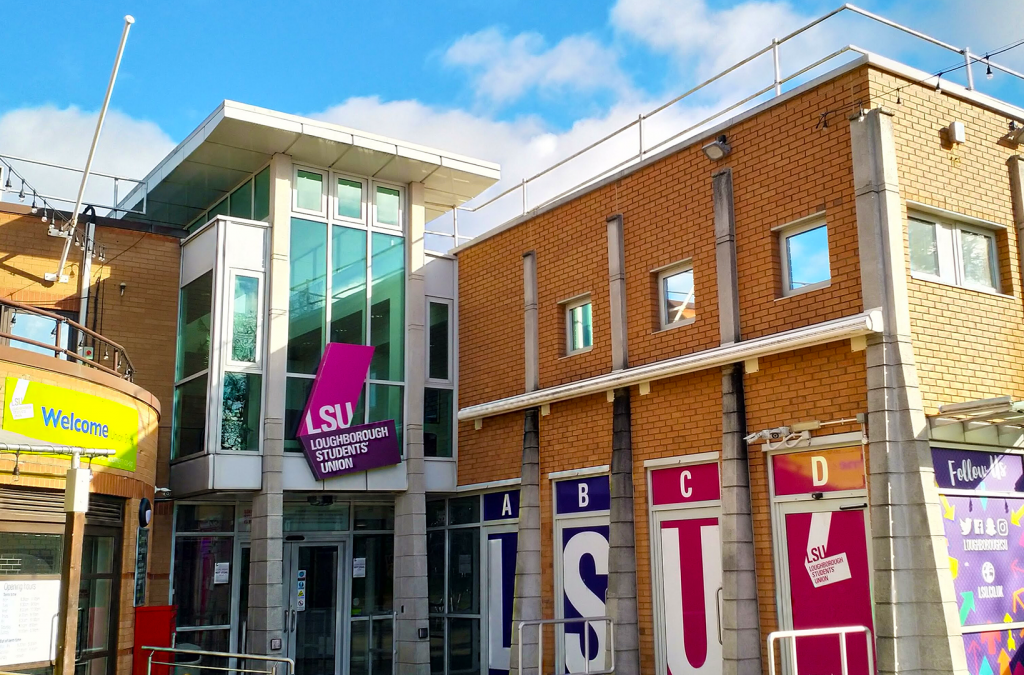 This section focuses on community volunteering, and recently organised a Volunteer Week which included dog walking, helping the elderly with IT or children with baking, paving the road at the local Alpaca farm, etc.
Deals with supporting the students' wellbeing and representing & promoting their diverse backgrounds. This includes key associations and support networks such as the LGBT+ association, International Students' Network, and the Ethnic Minorities Network.These organise regular events and campaigns throughout the year like Pride History Month (by LGBT Association), and others.
These are student run groups along various categories including culture, employability, performance, and include approximately 150 societies, which organise weekly socials, as well as term socials. Plus, the flexibility of the union allows students to start their own society, if they feel they don't fit the existing ones!
Part-time work
Wearing the purple 'Team Loughborough' T-shirt as a Student Ambassador gives my friends and I immense pride; simultaneously it's a massive responsibility. But the experience associated with it, is second to none.
So, if managing time is possible, having a part-time job while in the University could be a fruitful experience as well.
It will help gain valuable experience, hone your skills, provide you with an income to cover the living expenses or for indulgence, and pursue a new hobby. Additionally, hospitality jobs and/or working at the union could also be explored.
Finally, the University's incredible Careers Network will help students and support the students for almost everything, especially with internships and summer placements.
Study zones
From study spaces (and PC labs) that are available only during university's working hours, to 24 hour open services, quiet zones to spaces for group-work or socialising – the University has all the provisions.
While these areas are normally buzzing with people during submission and exam periods, it is also ideal for reading books, getting some work done, catching up with friends or simply leaving the confines of your room.
For me, the doctoral college has been like the Room of Requirement, where I can satisfy my constant need for coffee, tea and popcorn while I'm working, as well as play some board games once I'm cognitively overloaded.
The Doctoral College is a support network and study space, solely for the use of postgraduate students.
Also, the University (including Union, Careers Network or the respective departments) organises various workshops, courses and talks.
For instance, my friends have taken the language classes, personal development courses, or attended talks by established and eminent professionals, and they always leave with a positive and significant impact.
Recreational Sport
Finally, for those, who aren't active in Sport competitively, but want to simply enjoy the sport or play with or make friends, there are ample opportunities through My Lifestyle (recreational sport training including handball, fencing, gymnastics, etc.), Inter-mural sport (inter-halls sport competitions) or you could even start your own team.
As you can see, whilst we are known for sport, Loughborough can offer you a chance to explore something new and ensures that everyone fits in!
Student Life
Find out what makes 'The Loughborough Experience' by reading our student blogs.