Reflections: A More Hopeful Future this Earth Day?
In the whirlwind of change and uncertainty that has been the last 4 weeks as our world went into lock-down, there has been time to observe nature a little more closely. On this year's Earth Day the sky seems bluer, the birdsong louder, the silence around us greater.
The sky seems clearer as reports show our greenhouse gas emissions are down and air quality has gone up. Our planet has been put on "pause", with seismologists reporting lower vibrations from "cultural noise". The virus has shown how quickly we could clean up the air… but not at this human and financial cost. Former head of the US Environmental Protection Agency Gina McCarthy describes the consequential environmental improvement as "not the way we would've wanted things to happen, God no." However, could it be a window into what is possible?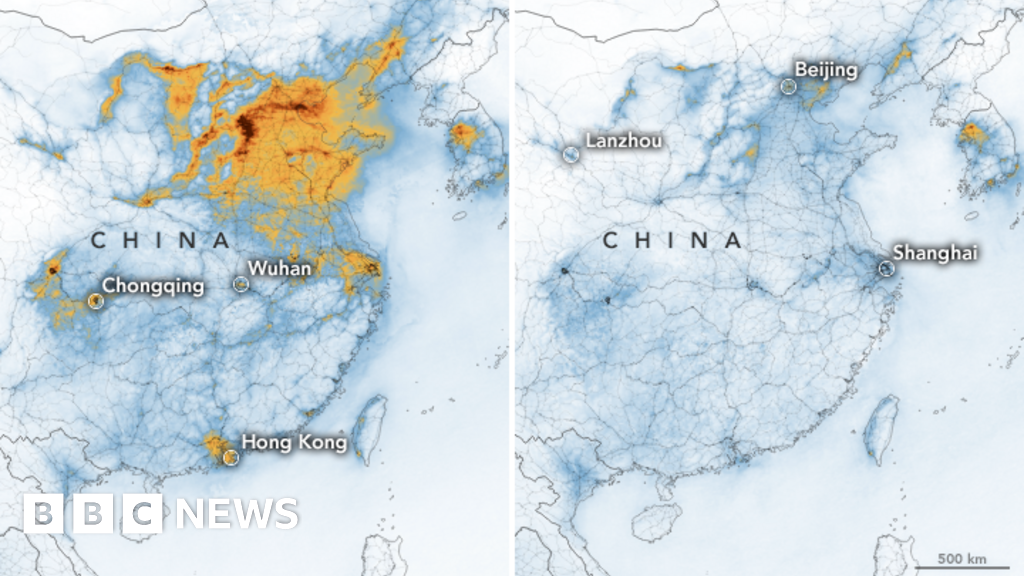 In the Western world as humans stay at home, wildlife is able to fill the gaps and enjoy the space for themselves, encroaching onto motorways and into cities and gardens. However, in poorer countries wildlife is losing its protection as funding is withdrawn in the wake of the pandemic. Rangers aren't being paid and there is the fear that "big game" may well become "fair game" once more.
Observing the signals
COVID-19 has created massive disruption on so many levels. It will take years to recover financially and emotionally. We can, however, consider the environmental signals we have been given and are seeing around us. There are already positive and visible changes occurring, such as Venice witnessing clear waters for the first time in 60 years. However, they will only be temporary because the world cannot stay locked down forever and at some point will fire back up again.
According to the Scripps Institute of Oceanography, fossil fuel use would have to decline by about 10% around the world and be sustained for a year to show a clear reduction in CO2 levels globally. That said, this pause in car use and consumption could be the start of its demise. A chance to invest in renewables and change the way we move, work, and live going forward.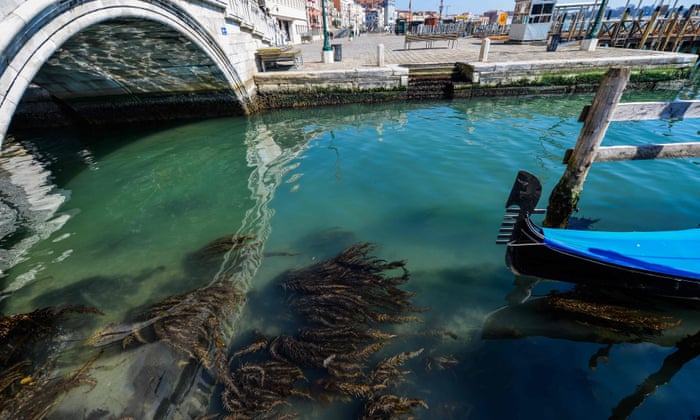 The importance of a healthy planet
There has been much debate about the disease. Speculation and conspiracy theories aside, we have to consider how much we have a role in keeping the planet healthy. Zoonotic diseases originate from pathogens that transfer from animals to humans. Around 75% of new and infectious diseases are zoonotic and there are around 1 billion cases of illness and millions of deaths every year as a result of these sorts of diseases.
Humans have actively altered around 75% of the earth's terrestrial surface and the knock on of this is that animals have less space for themselves. Ever increasing consumption patterns and population levels requires more land and so we continue to destroy natural habitat. And yet we rely on the ecosystem services that habitat provides for us to live. Oxygen, the regulation of weather patterns, pollinators for our crops, and food are all provided by these ecosystems.
The less natural habitat there is, the closer humans and animals are forced to live. Urbanisation, habitat loss, and fragmentation alongside live animal markets push us even closer. This increases the likelihood of interaction between these vectors and humans. If we are to continue with legal trade in wildlife we need to improve the hygiene of the markets to which the animals are taken. Illegal trade has to be stopped and a commitment to maintain areas that are "wild" should be made. Deforestation must be stopped and investment made to protect areas alongside a new market that supplies deforestation-free products. We have to consider a more sustainable economy that works for both people and planet. A massive systems change will be required to make this shift away from consumerism and to build a better future.
If we look after the natural world then we will be healthier as a species. We need nature and we need to work together to protect it. As the world looks at how to recover post COVID we must consider the life support system that is nature. Our new economy must consider the management and protection of nature as critical to our new way of life. Greener living, growth that supports the environment and green jobs alongside investment in renewable energy and de-carbonisation of our energy supply. We must head the warnings that returning the world to its pre-pandemic settings will quickly wipe out any environmental benefits of the shutdown.
Finding hope
There is hope that humanity is able to emerge from this virus with a changed mindset into a slowly recovering world. However, this changed mindset must occur in our personal, professional, and political lives. Let us use this Earth Day and this "moment" to reflect and effect change together.
Find out more about Earth Day and how you can get involved here.
Sustainably Speaking
Loughborough University Sustainability Blog