Student blogs: Meet Jacky
My name is Cheuk Ki, Man (Jacky). I am currently a finalist studying Air Transport Management. Having studied in Hong Kong in my early years, choosing Loughborough as my undergraduate degree was definitely a big step change in my life.
Before I joined Loughborough, I had no clue what and where Loughborough was until I looked at the UCAS course search. As an aviation enthusiast, I wanted an aviation or transport-related career pathway and Loughborough is one of the universities that offers a degree in transport.
As I started to research more about Loughborough I decided that it fitted perfectly into my life planning. I'd learnt that Loughborough was one of the top ten universities in the UK with a renowned reputation in the job market. The outstanding statistics from Loughborough convinced me to take a leap of faith to study abroad.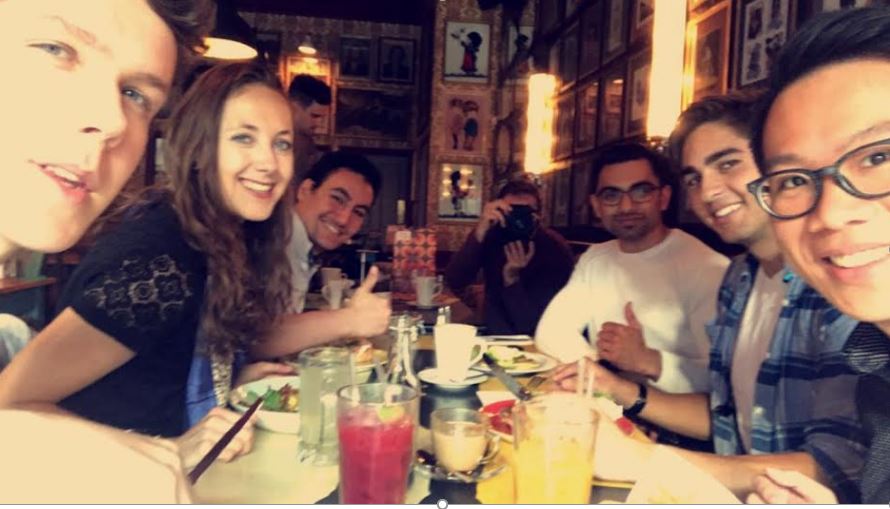 From an international students' perspective, studying abroad is not an easy decision as we have to deal with all kinds of challenges on our own.
Doubts on whether I would do well in school, whether I'd make any friends, and if I would get a job in UK arose before I joined Loughborough. Luckily, I was blessed to meet a great bunch of friends living in halls from all over the world that I partied with and did many sporting activities.
Academically, help and advice from supervisors and the Careers Network equipped me with much-needed job hunting skills which greatly assisted me when looking for an industry placement.
In my second year, I successfully bagged a placement at Glaxo SmithKline working as a Supply Planner and Material Scheduler.
Working a placement year has been one of  highlights at Loughborough, as I was immersed in a real-life environment applying theories and practices from my degree. Most importantly, I learnt to be calm and spontaneous in a dynamic business environment.
In my placement period, I was respected by my colleagues and my work was valued, despite me being a student. I made it onto the cover of the inhouse magazine for the work I'd done whilst on my placement.
Apart from academic and work experiences, sport is a must-talk topic in Loughborough. Starting from the point I joined Loughborough, I was deeply immersed in the sports culture of Loughborough with participation in hall and society sports. Although Loughborough is an elite university in sports, the University caters for all different levels and my football skills were greatly polished through active participation.
All in all, 'amazing' is the word that pops up in my mind to describe Loughborough. The people, courses and facilities shape an amazing experience for students coming from all over the world. I haven't regretted choosing Loughborough for a single second and the experience will stay in my heart forever.