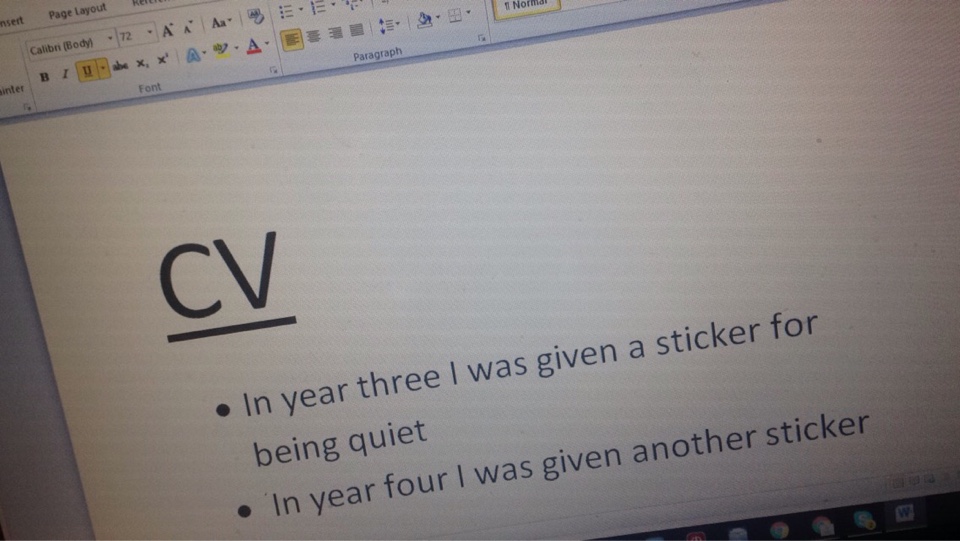 So its summer and I'm expecting most of you will be reading this because A) you're looking for a summer job, B) thinking about life after university, or C) because your 'dream job' turned out not so great. So how does the application process work, how do you advertise your skills to an employer, and most importantly the big question: how do you make yourself more employable?
Work experience
You must hear a lot about the importance of work experience… Now for most well paid jobs, this requirement kind of becomes essential. Why? Think about it as if you were an employer. So you're the next Alan Sugar, you have two potential candidates, and it's your job to hire the best employee (no pressure). One applicant has relevant work experience and the other none at all, tricky decision… Who would you pick? Now if you said 'the employee with no work experience', you're fired!
So where does one get such experience?… Well you're in luck with the help of Google, here's a four step guide to becoming more employable:
Research the options available in your area of interest
Create or improve your CV
Create a cover letter specific to each company you apply for
Wait for confirmation, then actually attend the interview? (that would be a start)
Now if you follow this, you could be four steps closer to turning 'you're fired' into 'you're hired'…. But just in case this amazing plan is not enough, luckily Loughborough University offers a full careers service too. This is where you can arrange to meet an adviser who helps you through this process, but not to the extent where they drop you off at the interview with a packed lunch. They will, however, help you source different job vacancies and even help you construct or improve your CV. I myself attended a short appointment with the careers advisor, he gave me advice…. on my career… who saw that coming…  He gave me lots of useful links to use, as well as showing me how I could advertise myself professionally. You can meet the careers advisors for assistance on part-time work, summer internships and placements.  The university also offers a variety of different lectures, workshops and seminars on advertising yourself to an employer!
At Loughborough Student's Union, there are a number of different societies, volunteering options, fundraising events and sporting clubs you could get involved in to boost your CV. Employers want to know you're "doing more than your course"! Nudge, nudge, cough, cough if you're interested in working in Primary School education the volunteering projects at the nursery and the "Right to Read project" may be for you! Or if you want to work with the elderly or the disadvantaged, then look out for volunteering at Ronald West Court (which doubles as a soup kitchen) or Abbeyfields Care Home.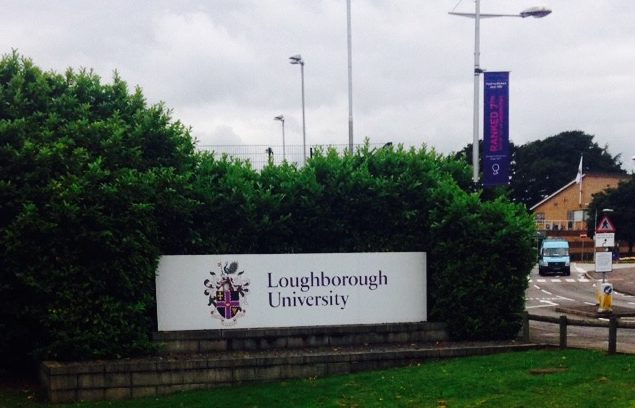 Advertising your skills on your CV!
You may want to make sure you have the right qualities for the job, research this before you apply, as it could save you a lot of time and effort! You should probably include promising skills such as organisation, communication skills and punctuality. But here's a tip: don't say you're punctual and then arrive to your interview ten minutes late! You could also include the work experience and/or educational awards you have received such as the Duke of Edinburgh Award, or the Employability Award Scheme which I have started in my first year at Loughborough. These look impressive to an employer as it shows dedication and a professional acknowledgement of your own skills.
You also could create a cover letter specific to the company you are applying to work for. On this you should include the relevant skills you have that relate to the job. Companies do like flexibility, but it's no good applying for a Monday-Friday job and specifying that you're only available at the weekends… Unless you have a twin who can do weekdays and doesn't mind giving you their pay-cheque!
The Interview
Right, I guess you want to know about interviews… employers want someone impressive, someone who will stand out from the others, I mean why choose this person and not the other? First impressions can help you get further in your interview, sometimes even leading to a second interview!
For example:
Candidate one: turns up to his/ her interview 10 minutes late, wearing jeans and a casual top, explaining 'I'm just doing it for the money'
Candidate two: arrives 10 minutes early, in a smart suit, explaining 'I love working with people and I am really enthusiastic about this line of work'.
Would you employ candidate one or two?
A few last thoughts, many courses at Loughborough offer DIS (Diploma in Industrial Studies – industrial placement) and interview preparation lectures that you can attend. Last but not least, you should make sure you're passionate at the interview. You need to make sure you're enthusiastic, and to not come across as someone purely interested in the pay (even if you are).