Acknowledgement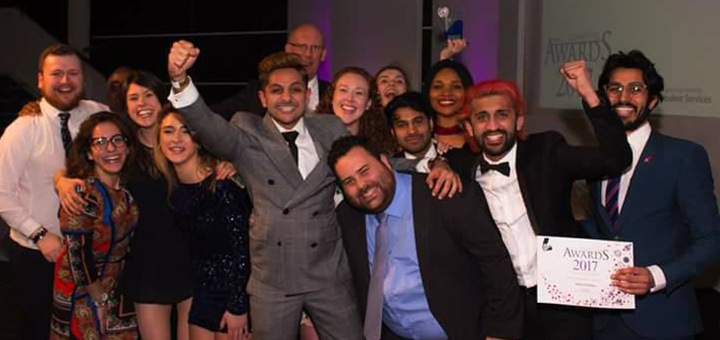 The past 356 days of studying outside my home country have been the most challenging, albeit rewarding and indeed exciting days of my life thus far. It feels like it was just last month I left Nigeria for the UK. My programme has gone really fast. You know they say when you're doing something you enjoy, time moves really fast. That is so true of my situation. I'm glad for the amazing people I met here at Loughborough. All of whom have made my journey in and through Loughborough University a memorable one. This final blog is to acknowledge the individuals and group of friends that have contributed positively to my Loughborough experience, and I hope I also have in some way contributed to theirs.
John Phillips Hall
Shout out to my Flatmates of JP-C-42. The first people I met and bonded with upon arriving at Loughborough. I still can't believe I've lived almost a year with them, and definitely couldn't have asked for better flatmates. I'll surely miss our "kitchen moments". ☹
To the 2017 JP Hall Committee: this was the first team I worked with shortly after arriving at Loughborough, and together we made history. Among numerous awards, we won the prestigious Committee of the Year Award at the 2017 Hall Committee Awards. I couldn't have been more proud to have known and worked with this committee of hardworking and talented young people. Indeed, we came, we saw, and we conquered!
Welfare & Diversity
Much love for my Welfare and Diversity Family. Volunteering within this section of the Loughborough Student's Union has been one of the highlights of my Loughborough experience. Every member of this section has in one way or the other contributed to my student experience. It has indeed been a great pleasure knowing and working with members of the Welfare and Diversity section, and I will certainly miss everyone.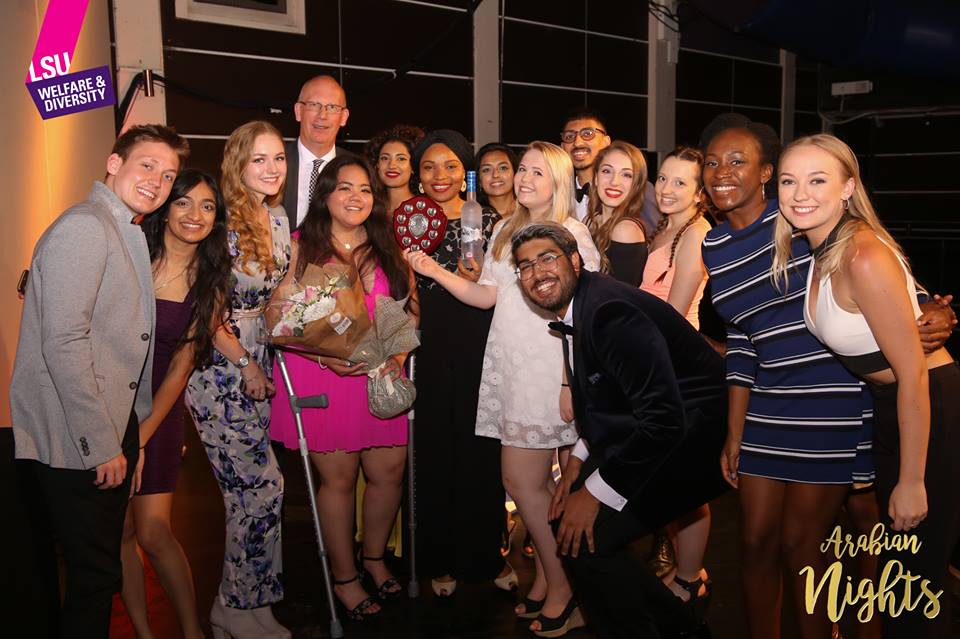 Association of Art Historians
I can't forget my experience of working with the organisers of the Association of Art and Art Historians 43rd annual conference. I met so many beautiful souls that made every second of getting involved in organising the conference worth it. It's been a most pleasant experience of gaining relevant knowledge of organising such an international conference, and networking while at it. Surely, everyone I met and worked with during the AAH2017 conference has in some way contributed to making my Loughborough student experience phenomenal!
International Office
Shout out to my International Office family! There will always be a place in my heart specially reserved for the international office team. Every one of them has contributed to my Loughborough experience. They have been a part of my journey (especially my lovely Lissy) even before I got on the plane to the UK. So, after I arrived I thought it'd be nice to give back that which I've benefited, by assisting the International Office Team; and I'm glad they gave me the opportunity to be of help. Special shout out to Charlie, Lissy, Mani, and Rob! It has been a great pleasure knowing and working with you all. My experience of working with the International Office Team has doubtless contributed to my personal development.
The Special Ones
Shout out to Kay; I miss her already! She has been the one working behind-the-scenes to ensure these blog articles are handed in on time ahead of publishing for you all to read. Working with her has been amazing. I want to use this opportunity to wish her all the best in her future endeavours.
I am pleased to acknowledge Dr Christina Oelgemöller – my lecturer, who is also my personal tutor and Programme Director – for the numerous 'office hour' sessions with her. During which, our discussions yielded what would later become the 'design' for my Dissertation. May I use this opportunity to advise the new students, especially international students, to not shy away from interacting with their personal tutors upon commencing their studies. These personal tutors have been assigned to help their students through their studies the best way they can.
It has been a most amazing journey that has ended in celebration. I honestly wish I could turn back the hand of time. Nonetheless, I also know that I must forge ahead, as I believe that I have now gathered sufficient academic and professional experiences to make a significant difference out there!
Thank you for the experience, Loughborough! God bless Loughborough University, United Kingdom.