Financial Support!
One of the factors I always consider whenever it is time for me to write these blog articles – which, invariably, informs my choice of topic – is the questions I have had people who wish to study in Loughborough ask me. I am privileged to be working with the International Office, where I have been offered a spectrum of opportunities to interact with international applicants and, sometimes, their parents, and have them ask me questions about my Loughborough experience.
During the last 'Telephone Campaign' we had in June, most of the questions that the applicants I interacted with repeatedly asked me revolved around money – some wanted to know the funding opportunities available at Loughborough University, some wanted to have an idea of the living costs for the period of their study, some others wanted to know if there is any financial support available after they have arrived, while others asked if they could work part-time while studying – and I could relate to their questions because I had the same running through my mind when I was applying. So, I thought to share my experience of the financial support I have so far received from the University, and hope someone finds it useful.
I must have mentioned in one of my previous blogs that I got the full-tuition fees scholarship that Loughborough University offers every year to 5 successful applicants from Africa. That was my first attempt at seeking financial support, as my country, at the time, was going through an economic recession and, thank God, I got it. By the way, my advice to our international applicants who may be experiencing some financial strain is 'don't give up on your dream – pursue it against all odds!'.
That said, my first tip for scholarship applications is 'dedicate enough time to it; don't rush it!' I applied to Loughborough University for my course in October 2015 – one year before the commencement of my course – and I began writing my scholarship application in February – two months before the deadline. You may not need to apply so early as I did, but the point is, whenever you decide to, ensure you give it enough time; that way, you can edit, proofread and, ultimately, come up with a strong application.
Having got my tuition fees covered, I had my accommodation fees, living and travel costs to take care of, which were running into millions of Naira at a time when the foreign exchange rate was perpetually skyrocketing – no one, not even me, saw that rise in forex coming and that got me, for a while, in a pretty tight corner. Thankfully, the University offers financial support to students experiencing financial hardship through the hardship fund; so, I applied for the Hardship grant and, again thank God, I got it! That grant came right in time when I needed it to make up for my accommodation fees.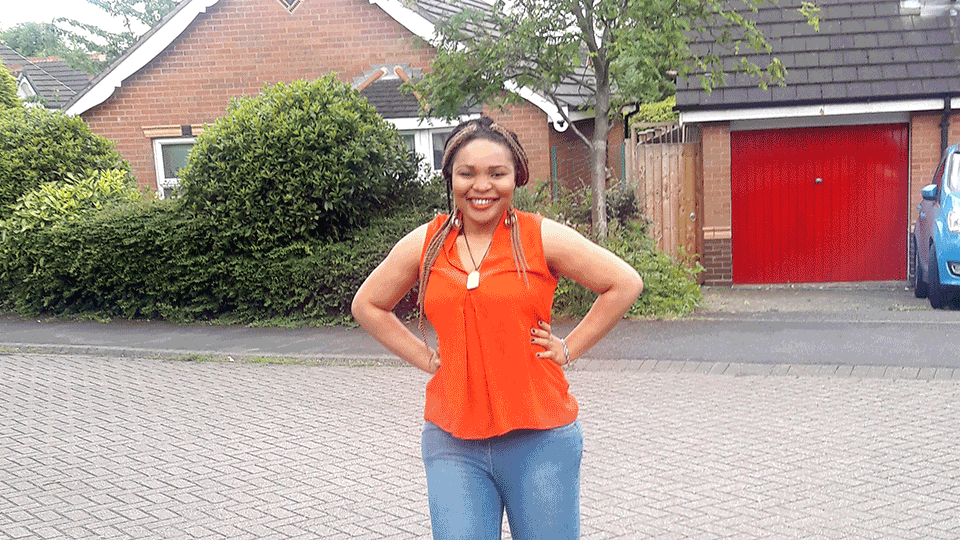 Sometime in February, I was invited to a meeting in Germany for which the expenses would be shared between the inviting organisation and me. At the time, I could not afford to fund my trip and I did not want to lose the opportunity; so, I sought for financial support and found out that the University has a travel bursary opportunity for which students can apply. My application for the Ursula Lockley Travel grant was successful, and I got the money with which to fund my trip to Germany, as the grant was meant for such trips to promote Anglo-German relations.
I always say to myself and those around me: there are opportunities everywhere, it all depends on what you want. The important thing is identifying what you want. For me, the moment I knew I wanted to study at Loughborough University, I discovered the African Scholarship opportunity; the moment I knew I wanted money to pay for my accommodation, I discovered the Hardship Grant opportunity; when I knew I wanted to attend a meeting in Germany, I discovered the Ursula Lockley Travel Grant opportunity. Just in case you didn't get anything from this article, please get this one thing: there are ALWAYS opportunities everywhere, it all depends on what you want and if you have the zeal to pursue it.
Enough of my motivational talk – in another news – don't you love this weather? I couldn't resist not including these pictures of me enjoying the summer sun. I know they have nothing to do with financial support or anything I have said in this blog (obviously), but I just had to share . To whom it may concern, Chidinma can now walk the streets of Loughborough, and indeed the whole of the UK, without putting on those heavy winter jackets, how much more awesome can that be? Haha!