Managing academic and extra-curricular activities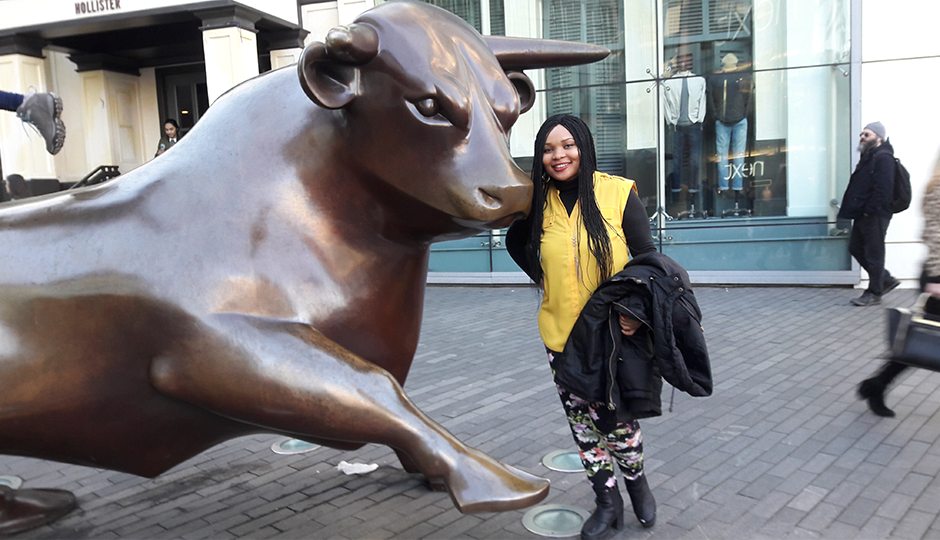 One of the many reasons I love it here at Loughborough University is because of the experiences and opportunities available for students to develop their skills during the period of their education. If you are like me, who loves having a lot going on for her at the same time ('cause life is boring when you have just one thing going on for you), then Loughborough is the place to be!
I've got just one-year – well; let's say, technically, 11 months – for my programme, and I intend to make the best of the experience and wealth of opportunities Loughborough offers me. I don't want to regret not making use of the opportunities available to me; because, really, these opportunities have been created for me to have the best student experience.
First on my priority list, of course, is my academics – that is what brought me to Loughborough in the first place, and I dedicate a huge amount of time to it. However, in addition to my academic qualification, I wish to gain some experience too – after all, that is what employers are looking out for: qualification + experience!
To achieve this, I decided to make use of the opportunities available to me; I got involved in activities, through which I could apply and further develop my skills and attributes – which, in turn, offer me experiences different from what I gain from my studies.
Put differently, there's a place for my studies and what I gain from it; there's also a place for extra-curricular activities and what I gain from them; the experiences are never the same, irrespective of the similarities. So, currently, what my C.V. looks like is:
You can imagine what a rich experience I am gaining in addition to my academic qualification, and these are just a few instances of several opportunities that Loughborough University offers to students – it all depends on what you're interested in and the kind of experience you wish to gain. I have, through these opportunities, built a network of friends and colleagues with whom I collaborate and share opinions that have helped my personal development.
As the Welfare and Diversity Representative for John Phillips, for instance, I have had several opportunities to work with friends and colleagues in organising events and getting students involved in related activities.
The Welfare and Diversity section is committed to helping students through their university experience. While the Welfare section caters for the wellbeing of students, the Diversity section aims at promoting the different cultures we have at Loughborough University.
From the International Day event in November, and the PACE Campaign in December (which we donated sanitary products to a local food bank), to the Chinese New Year event in January, these experiences collectively make studying at Loughborough University, amidst the academic rigour, fun for me. More so, I have been able to develop interpersonal skills through these experiences.
Ok – enough of my 'motivational speaking' on managing academic and extra-curricular activities – in another news, I visited Birmingham last weekend and it was a very exciting experience. I am told Birmingham is the second largest city in England (after London), and from my experience, I believe it really is. I'll tell you more about my trips in my upcoming blogs, just stay glued to this space to read more about my student experience at Loughborough University.
Love.