Our Student Services department at Loughborough University offers a huge range of support services to ensure that all students receive the care and advice they need during their studies. You'll find Student Services located in the Bridgeman Building on campus.
Please note, this list is not exhaustive – for any other specific needs that are not be listed here, get in touch with the team.
Health and Wellbeing
Counselling service
Available to all students, the counselling service offers the opportunity to talk with a professional counsellor outside of your immediate situation. Typically, you will have an initial consultation which is between 30-50 minutes to discuss your situation and help gain a clear understanding. Your counsellor may then suggest a short course of follow-up sessions.
Disability support
The Disability Support team help students with long-term disabilities, which may impact on their studies. These can range from physical disabilities to learning difficulties. The team work with students with disabilities to develop practical support and strategies to enable them to deal with obstacles they may encounter during their time at university.
Mental health support
The Mental Health Support team works with students experiencing mental health difficulties that are disrupting their ability to study. The team also work in partnership with wider mental health establishments within Leicestershire such as the Leicestershire Partnership Trust.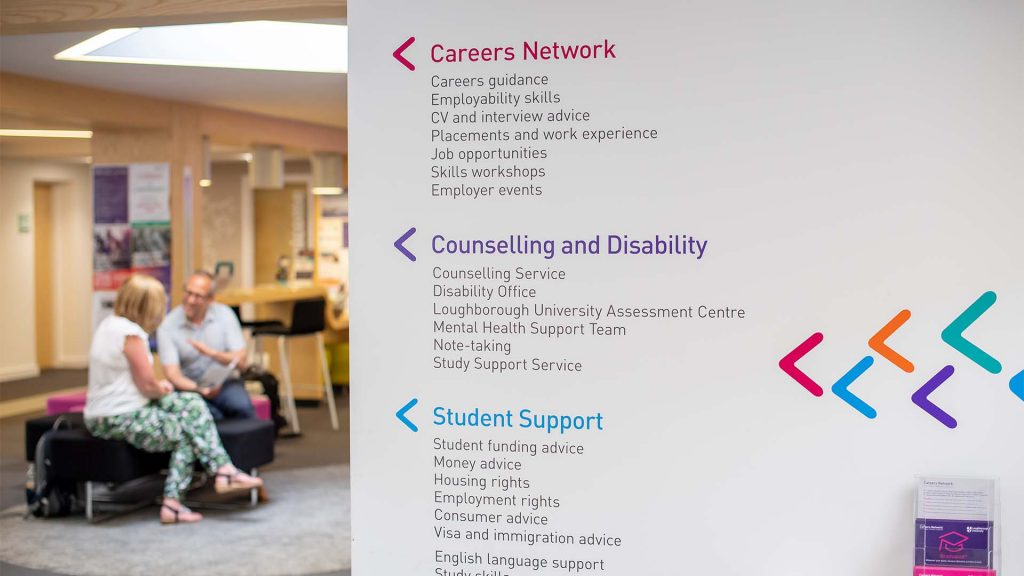 Studies
Mitigating circumstances
Students Services can help students formulate a mitigating circumstance claim if they have experienced genuine, exceptional and serious problems or events that could have affected performance in examinations or assessments. A mitigating circumstances claim will be analysed by a board to discuss whether the student is given the opportunity to re-sit or have marks adjusted where appropriate.
Specialist study support
One-to-one specialist study support is available to aid students with specific learning differences which include dyslexia, dyspraxia and attention deficit hyperactivity disorder (ADHD). Specialist tutors help students with a huge range of skills including spelling, time management, memory, proof-reading and grammar.
Careers
Careers Advice
The Careers Network team is dedicated to giving advice and help to students to develop their skills and future career prospects. A range of appointments and services are offered, from drop-in sessions, quick advice (20 mins) and full career consultations (30 mins). You can book appointments through their programme called Careers Online.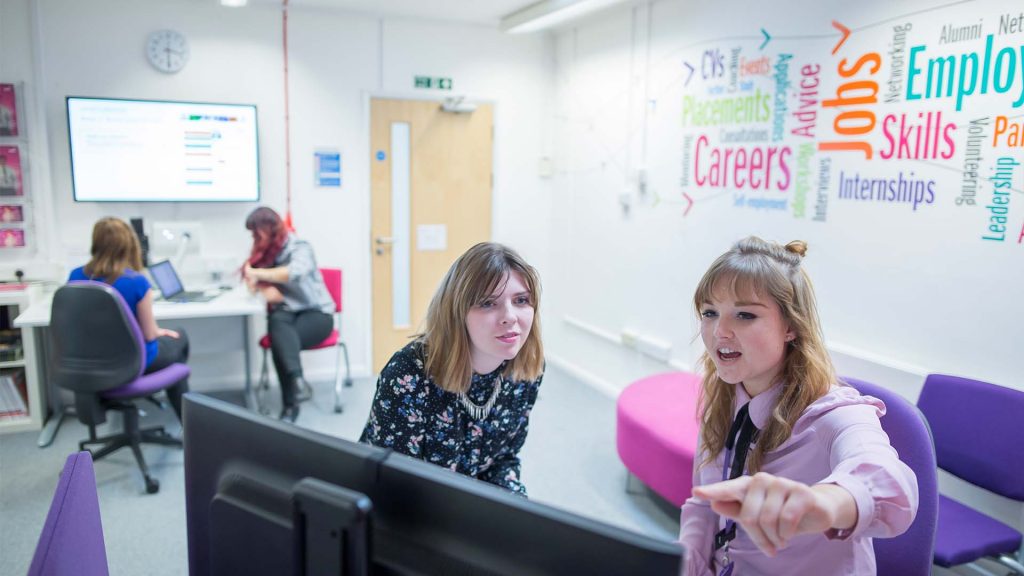 Placement support
The Careers Online service is particularly useful for students looking for placements after their second year. It offers a wide range of placement opportunities that employers have advertised within the service.
Help with applications and interviews
The Careers Network team also prepare mock interviews on request which typically last 30-60 minutes. This is a great tool to practice your interview technique and can help build confidence.
Finance
Financial support and advice
Student Service advisers can speak to you if you are having financial difficulties and offer guidance. They can teach you how to live with a budget, manage your finances, and if eligible, point you towards any bursaries or scholarships.
Whatever you could be struggling with whilst at university, Student Services can support you in every possible way.
Contact details:
01509 222765
studentservices@lboro.ac.uk