DRN Temporal Drawing: Staging Drawing 11am 17th February 2021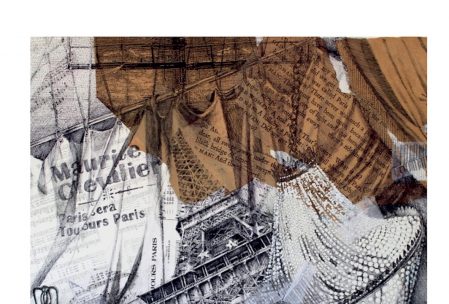 This is the first in a series of events organised by the DRG at Loughborough University investigating notions of temporal drawing.
This panel brings together two researchers looking at aspects of scenography and film in response to concepts of temporal drawing. In conjunction with the release of her new monograph 'Scenographic Design Drawing' published in 2020 by Bloomsbury, Sue Field will examine the process of the scenographic artist as drawing becomes affected by the temporality of live performance and embodiment. Field will unpick the terms performance, animation, temporality and ephemerality through an examination of her own practice and other artist scenographers such as William Kentridge, Dan Potra, Gabriela Tylesora, and the co-artistic directors of the British performance troupe 1977 Suzanne Andrade and Paul Barritt to explore the concept of scenographic design drawing as an embodied and expanded practice. The presentation by arts research student Justine Moss, will examine the previously unexamined cinematic trope of female characters discarding garments in narrative film. Moss will discuss drawing's ability to extend the temporal moment of the split second to explore the expressive potential of the garments in motion. What can drawing apprehend of the motion and duration of these film excerpts and how can drawing's revision of time reveal what film has overlooked? Penny Davis, a doctoral researcher at Loughborough University, will chair the event.
Tickets available from here: https://www.eventbrite.co.uk/e/drn-temporal-drawing-staging-drawing-tickets-135473568089
Other events in the series include:
'Stillness and Motion' 24th March 2021
'Experience' 21st April 2021
'Diagrams' 19th May 2021
'Queer Traces' 9th June 2021
DRAWING RESEARCH NETWORK
hosted by TRACEY at Loughborough University