Freshers' week is usually jam-packed with lots of exciting activities, helping you to get to grips with the campus and giving you the opportunity to meet as many new people as possible. However, for the times when there aren't any scheduled hall events, here are 3 top tips to break the ice with your new flatmates.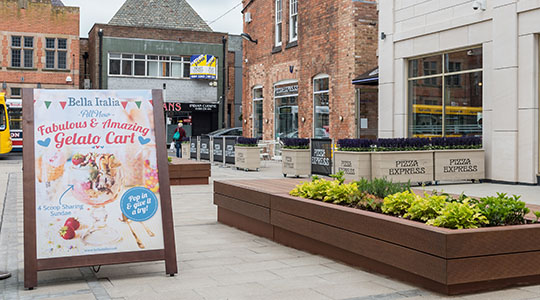 Tip 1: Take a walk around campus together
Heading out as a group and finding everyone's department building is a great way to see the campus – it also gives you an opportunity to learn a little bit more about each other. Plus, when your classes start, you'll know where to go on your first day – two birds, one stone!
Tip 2: Plan a flat meal
Whether you head into town to a restaurant, find somewhere on campus, or even organise it in your own kitchen, this is a perfect way to get to know your flatmates.
If you're eating in, you could order a pizza together or club together and buy ingredients to cook a meal – 'Come Dine With Me' is a fun little idea to try out in your halls; teaming up with someone and creating a meal for the flat will make for a memorable evening.
Tip 3: Try a taster session together
Everyone gets a little nervous before heading to a taster session for the first time, so grab someone from your halls and head over together. It's not unusual for someone to join a sport or society simply because they were brought by a flatmate to a taster session.
Whatever you decide to do, be courageous and put yourself out there! Making friends at university will come naturally if you take it upon yourself to go out there and chat to people, as well as organise activities or invite your hall mates along to taster sessions!