Home
Loughborough Online Reading List System (LORLS) is a resource/reading list management system developed by the Systems Team at Loughborough University Library and made available as open source. It enables students to access reading lists and easily check availability of recommended resources, allows appropriate staff to create and maintain lists and informs the Library of changes made to lists to support collection development.
Whilst the system is still available to download as open source it is no longer being actively developed by Loughborough.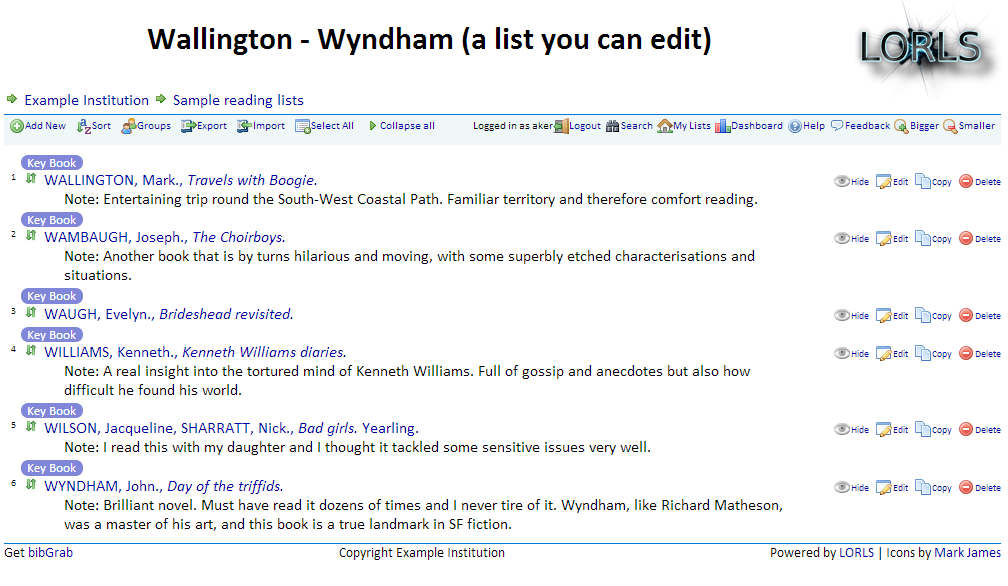 You can learn about the system in our development diary.