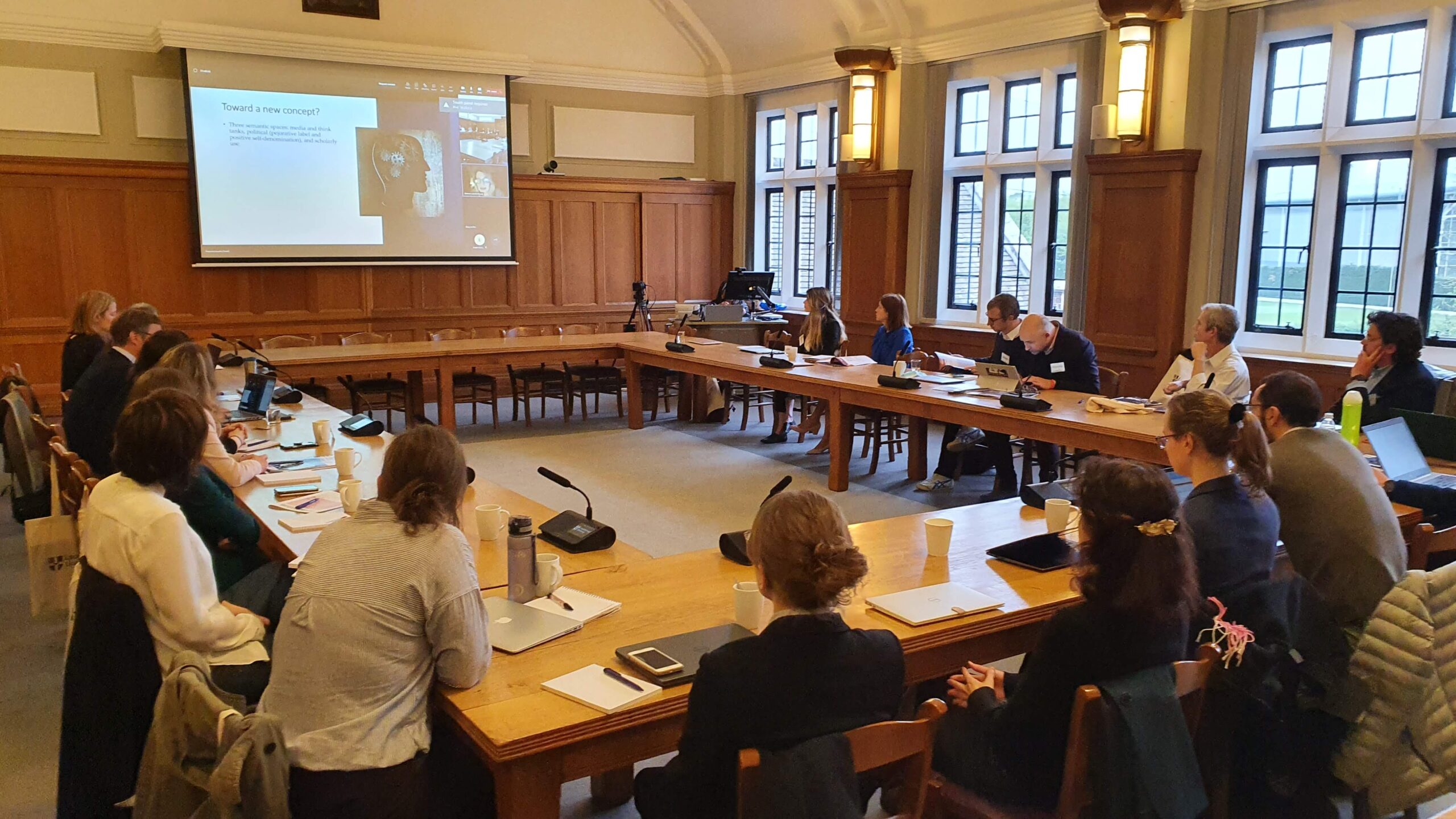 CRCC Hosts "Media and the Illiberal Turn" Conference
Over two dozen scholars from more than ten countries gathered at Loughborough University on 28-29 April for one of the first in-person conferences in two years, focusing on the relationship between news media and the rise of illiberalism around the world, as well as on the interactions between illiberalism, the media, and the Covid-19 pandemic. Many others participated online, taking advantage of the conference's hybrid format.
Marking the upcoming finish of the ESRC-funded project "The Illiberal Turn: News Consumption, Polarization and Democracy in Central and Eastern Europe" (2019-2022), and co-sponsored by the CRCC, the conference encompassed five panels, two special roundtables and two keynote speeches, delivered by Marlene Laruelle (Director of the Illiberal Studies Program, George Washington University) and Afonso de Abuquerque (Fluminense Federal University, Brazil).
While the panels discussed mostly the consequences of illiberalism for media and journalism (as well as the strategic use of communication channels – including social media – by illiberal political actors), the final roundtable brought a discussion on the possibilities for countering these trends, featuring Maria Donde (OFCOM/EPRA), Ricardo Gutierrez (European Federation of Journalists), and Sasha Scott (European Broadcasting Union) as representatives of media regulators and professional associations.
The conference's full programme, including the abstracts of all papers, is available for download here.