CRCC scholars publish interdisciplinary volume 'Cultures of Authenticity'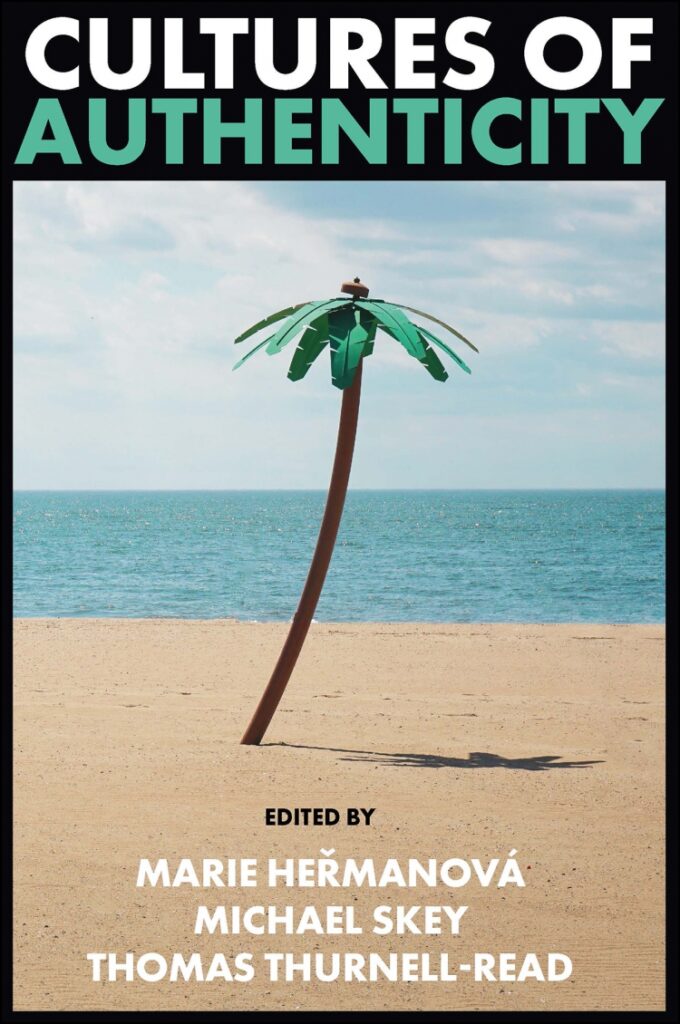 Authenticity has become a buzzword for our times. A new collection, edited by scholars in the Centre for Research in Communication and Culture at Loughborough University, provides the first interdisciplinary examination of authenticity. The book titled 'Cultures of Authenticity' analyses the concept of authenticity in relation to travel and tourism, branding and marketing, popular culture, social media and political communication.
The idea for the book was developed after a successful interdisciplinary webinar series on the topic that was held at Loughborough University in 2020. Our very own Dr Thomas Thurnell-Read, Dr Michael Sky and Dr Marie Heřmanová (Institute of Sociology, Czech Academy of Sciences) have edited this timely collection compiling interdisciplinary works that explore the complex and controversial idea of authenticity. Drawing on cases from around the globe, including Taiwan, Denmark, the USA, China and Russia, established scholars and early career researchers have brought together the latest empirical and conceptual scholarship addressing authenticity and its centrality to debates about contemporary culture, media and society. In this way, the authors are able to pinpoint the growing significance of authenticity in the contemporary era, the various ways in which different disciplines approach the topic, and possible ways of advancing the field across disciplines.
As one of the editors of the book, Dr Thomas Thurnell-Read, explained, 'as authenticity has been so prominent in various areas of academic research, we saw there was scope for a volume bringing together approaches from a range of disciplines such as media and communications, politics, cultural studies, sociology, tourism studies and heritage. The book showcases the similarities and differences in how different disciplines engage with the concept of authenticity and examine how it is claimed and who can claim to be authentic or not'.
This volume contains an Open Access chapter., which is available now via: https://www.emerald.com/insight/publication/doi/10.1108/9781801179362