Applications are now open for British Exploring's expedition to the incredible Indian Himalayas.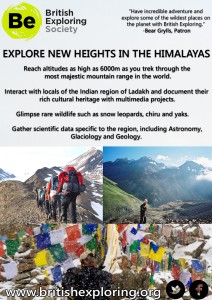 Applications are open to anyone aged 16-30, and the expedition will take place during the summer of 2015.
Plus, a very exciting offer for their Indian Himalayas Summer 2015 Expedition:
The first 20 people who apply for either the 5 week or Trainee Leader program will receive an incredible £1000 bursary toward the cost of the expedition.