National Teaching Fellowship Scheme 2013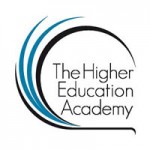 The National Teaching Fellowship Scheme (NTFS) 2013 has now opened, with nominations closing on 4 March 2013.
As the Higher Education Academy (HEA) says, the NTFS "recognises and rewards excellent learning and teaching … Up to 55 awards of £10,000 are made to recognise individual excellence. The award is intended for National Teaching Fellows' professional development in teaching and learning or aspects of pedagogy".
The documentation for NTFS 2013 and further details regarding how to submit nominations are available on the HEA website.