promoting National Student Survey (NSS) response rates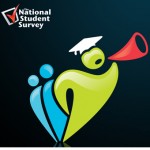 March 28, 2013
NSS
Standard
With the opportunity for students to complete NSS 2013 closing on 30 April, there are a number of strategies which colleagues across campus will be utilising over the remaining few weeks, including:
lecture shouts delivered by student representatives – for more details, please contact Lazar Zindovic, LSU VP (Education), at vpeducation@lufbra.net
the use of an LSU video promoting the NSS – available here – which runs to 1½ minutes
face-to-face meetings between staff and students in Semester 2 Weeks 7 & 8, i.e. the last two teaching weeks before NSS 2013 closes
As noted above, LSU have produced a short video at http://www.lborosu.org.uk/media/index.php?section=lsutv&id=700 explaining why our students should fill out the NSS.
The NSS remains accessible via http://www.thestudentsurvey.com, and colleagues should continue to encourage their finalists to take part because this promotion and completion stage in the process is clearly part of an annual cycle that also sees evaluation each summer and action across the academic year.