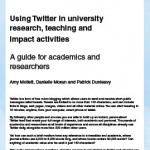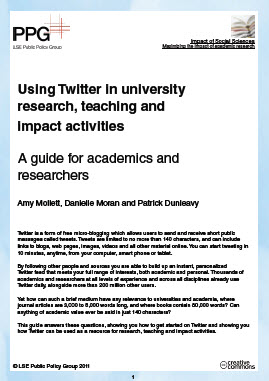 Confused by Twitter? Do you look at the tweets in the right-hand column of this blog and think: "I don't have a clue what that means"?
Over on the E-learning Blog, I posted recently a link to a guide to Twitter aimed at academics who have never previously tweeted, produced by Amy Mollett, Danielle Moran and Patrick Dunleavy of the LSE Public Policy Group. I thought it was worth posting here as well.
Using Twitter in University Research, Teaching and Impact Activities
This is full of sound, practical advice and is the best guide I've seen.
See also the social media guidelines produced by Marketing and Communications here at Loughborough.