*Vacancy* Academic Practice Development Adviser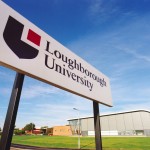 The Teaching Centre currently has a vacancy for an Academic Practice Development Adviser. The purposes of this job are to support the work of the Teaching Centre in enhancing the breadth and quality of its Continuing Professional Development (CPD) provision to academic/other staff involved in teaching; to foster and embed a research-informed, evidence-based approach to teaching practice development; to promote links between generic and discipline-linked knowledge and the interchange of practice; and to support the management, delivery, evaluation and enhancement of existing accredited /structured provision.
Please contact Dr Nick Allsopp, Head of Academic Practice for further details click search on the University's vacancies page here.