HEA call for proposals for research into "The impact of the shifting UK HE landscape on learning and teaching"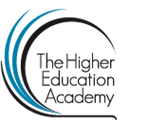 The HEA has just put out a call for proposals for new research relating to their theme of "The impact of the shifting UK HE landscape on learning and teaching" the aim of the research is to "seek to understand, discuss and debate the impact on learning and teaching and the student experience in higher education of the recent significant changes in UK higher education policy"
There are a number of strands that can be addressed:
How has the status of teaching changed in institutions in the context of an increased emphasis on teaching excellence in national HE policy?;
Are there any early signs that the diversification and reconfiguration of higher education providers is resulting in an improved student learning experience?;
Transitions into undergraduate education from schools and colleges and returning adult learners;
The changing nature of postgraduate study: how, if at all, might curriculum and the support of learning for postgraduate (PGT and PGR) provision be changing?;
Foundation degrees and work-based learning;
Barriers to part-time learning in the new HE landscape.
Proposals can be up to a maximum of £20,000 and the HEA expected to fund five projects in total. The deadline for the proposals is 10 January 2014 and all work must be completed by 31st March 2015.
For full details go to the HEA website at: http://www.heacademy.ac.uk/projects/detail/policy/ptt_shiftinglandscape