The Learning and Teaching ebook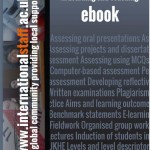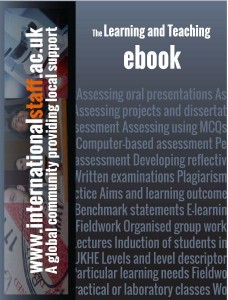 A first edition of The Learning and Teaching ebook has become available on the International Staff website to which Loughborough University subscribes.
Clearly written and offering a number of learning and teaching resources of use not just to academic staff new to Higher Education here in the UK, this text is available in a number of formats including something that can be put on your iPad or Kindle!
Edited by Christopher Butcher of the Staff and Departmental Development Unit at the University of Leeds, the learning and teaching resources include guidance on assessing oral presentations, assessing using multiple-choice questions, etc., as well as practical advice on lectures, personal tutoring, etc.
In addition to this information regarding learning and teaching, the International Staff website also includes advice regarding pre-arrival, arrival, UK living, etc., for colleagues new to this country, as well as guidance on research, subject specific information, etc. Go to http://www.internationalstaff.ac.uk/ for more details.