Higher Education Academy upcoming events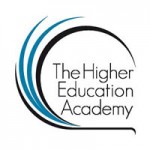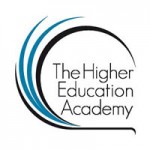 The Higher Education Academy has reminded us of two events they are running regarding change in learning and teaching:
Leading Transformation in Learning and Teaching
The application deadline for Leading Transformation in Learning and Teaching is Friday 14 February 2014. The programme starts Wednesday 5 March 2014.
The Leadership Foundation and Higher Education Academy have jointly designed this exciting leadership programme for degree programme leaders and those responsible for leading learning and teaching. Participants will focus on a holistic approach to curriculum design at degree programme level. The main theme will be process by which university programmes are transformed, or freshly developed, to meet new needs, expectations and demands.
Who should apply?
This programme is aimed at those responsible for leading learning and teaching development at programme, department, school, or faculty level, but is open to anyone with an interest in curriculum design, educational leadership, change and transformation.
Find out more and book
Watch the video about the new programme: http://youtu.be/NQ6FeK3ivdY
More information about all of the modules and participation options is available online
---
Next Masterclass – Models of Change
Date: 19 February
Start time: 12:00
Venue: Online via Blackboard      Collaborate
The literature offers a wealth of different models of change, from the work of Kurt Lewin in the 1940s to more recent ideas of complex, emergent and organic change. This masterclass will link theory and practice by presenting a selection of models that teams taking part in HEA change programmes have found most useful. Participants will have the opportunity to explore, adapt and apply these models to their own institutional context and goals.
Click here to book on or find out more about this event
Change masterclasses are interactive events designed for individuals engaged in change in higher education at any level. The series covers the key elements of the change lifecycle: preparing, planning, implementing, and sustaining change.
Click here to find out more about the Change Masterclass series