Practices in Peer Support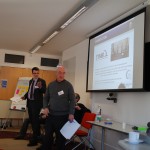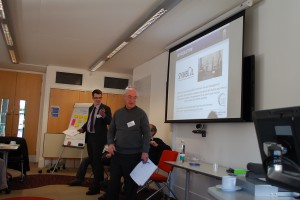 An HEA STEM workshop entitled Practices in Peer Support – exploring alternative approaches to enhance the student experience was held just under a month ago on January 22nd in the Design Studio of the Centre for Design and Engineering Education. Various resources associated with this workshop (including each of the PowerPoint presentations given on the day) have now become available online.
As we discovered on the day, peer support encompasses a variety of approaches to the idea of students supporting other students; indeed, it includes but is not limited to buddying, mentoring, and coaching. The fact is that, however it might precisely be defined, peer support continues to play an increasing role within the Higher Education conversation regarding the role of 'students as partners'.
This phenomenon of peer support – which is particularly strongly advocated at locations such as the University of Manchester, Bournemouth University, the University of Bath, etc. – is only set to develop as student engagement expands well beyond representation to applied action, and as the academic community grows to recognise the inherent benefits in students driving their own education forward in terms such as student personal and professional development.
Through its Teaching Centre, Loughborough University currently seeks to maintain a Peer Support Directory (external facing website) and a Peer Support Community of Practice (internal VLE resource), as well as encouraging peer support in a number of locations across campus. This HEA workshop marks the continuation of a conversation regarding increasingly formalised and structured peer support within and across STEM subjects, as well as across this institution. The question now must be how to take this forward to increasingly concrete action, as well as the sharing of effective practice within and across these individual STEM subjects, and beyond that into the HE sector as a whole.