Screencastify: a quick and easy screencasting utility for Google Chrome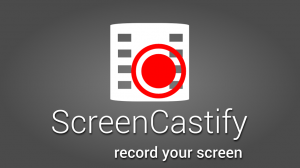 Screencasting is the process of capturing video of your computer desktop and can often get complicated quite quickly.  Usually you need to install some form of screen capture tool like TechSmith's Camtasia to create these sort of screen recordings.
Enter Screencastify, a new extension for Google Chrome that allows you to create screencasts with relative ease.  A quick visit to the Chrome Web store and an even quicker installation results in an icon in Chrome's toolbar that gives you access to Screencastify's recording function and settings. Screencastify has the ability to record a tab or the entire desktop.  The Record Desktop feature works cross-platform: Windows, Mac or ChromeOS, but is currently listed as experimental.  It can also record in various resolutions and with two different audio input configurations: system audio or microphone. You can even include your webcam feed, which appears in the bottom right hand corner of of the finished recording. When the screencast is finished, it can be renamed and stored within the extension popup window until you download it (as a .webm file), upload it to YouTube or delete it.
For those seeking a free and easy solution to capturing your browser tab or desktop it seems an interesting alternative to existing methods .