Learning – at the heart of a student's university experience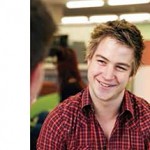 The Student Engagement and Experience Journal (SEEJ), an online peer-reviewed publication by Sheffield Hallam University, has just published an article entitled "'Involve me and I learn' – students' Think BIG learning partnership" by Deena Ingham (Teaching Centre, Loughborough University), Josh Habimana and Paige Walker (both University of Bedfordshire Students Union).
The abstract reads: "Learning is at the heart of the university experience. How students engage with the learning experience within higher education varies from institution to institution, from student to student and from academic to academic. Maximising learning engagement in taught sessions is important to enable students to benefit the most from contact time with academics. Some academics though talk of poor attendance whilst students also express concerns about peers disrupting their learning in taught sessions. Seeking a solution to improve learning engagement in taught sessions is a focus challenging colleagues at both the University of Bedfordshire and Beds Student Union. It is all too easy to view lectures, workshops, seminars and tutorials from the perspective of academics, but learning is a partnership. How can the student perspective promote more effective engagement and learning? This case study of students as educators began with the medium of film involving course representatives, and developed into a collaborative framework to enhance engagement with learning".
In offering an adaptable framework for future action – including activites centred on (1) expectations, (2) culture shock, (3) teaching practice, and (4) assessment – this SEEJ article questions those arguing for a consumerist approach by students to their education. Indeed, it also challenges what can be seen as a relatively narrow definition and understanding of student engagement. Instead, it demonstrates how all students – not just student representatives – can become true partners in their own learning. This is about sharing responsibilities, effective practice and promoting ownership, it is not just advocating for rights or expectations to be met. The University of Bedfordshire film related to this research, which can be viewed at http://youtu.be/KCBfwBZS0pQ, focused on the roles of student representatives firstly by "identifying … the hurdles they saw impeding student learning" and secondly "exploring how they could support academics and fellow students to enhance learning". Ultimately, this is all about empowerment and becoming increasingly active partners in the academic community, thereby encouraging the creation of a true community of learners.
This is only the sixth in our series of blog posts regarding publications by Loughborough University staff on pedagogical issues; thus, colleagues should not hesitate to point us to other research outputs like this – we are more than happy to signpost people to the work emanating from across campus on such matters. Further information regarding this particular publication is available online; the full citation reads: Deena Ingham, Josh Habimana & Paige Walker, "'Involve me and I learn' – students' Think BIG learning partnership", Student Engagement and Experience Journal, Volume 3 Number 1 2014. doi: http://dx.doi.org/10.7190/seej.v3i1.83