Focus On… Assessment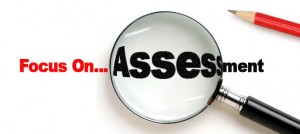 Starting this month, the Centre for Academic Practice is going to have a different thematic focus every month throughout the academic year. The focus for January 2015 is 'assessment' which seems appropriate as we approach the examination period.
For each theme we'll have a range of workshops, 'coffee and cake' sessions as well as blog posts and tweets. Take a look at the CAP website (http://www.lboro.ac.uk/services/cap ) to see what's coming up.