Transforming the experience of students through assessment: TESTA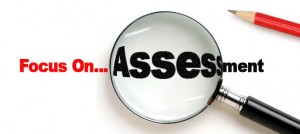 TESTA is a methodology designed to address assessment and feedback issues at the programme-level. It is built on a robust, triangulated research methodology with qualitative and quantitative elements, and underpinned by educational principles and research literature.
What problem is TESTA addressing?
• The disconnect between assessment innovations at the individual module level and assessment problems at the programme-level
• The imbalance between summative assessment and formative assessment
• The lack of clarity students have over understanding the goals and standards they should be orienting their overall effort towards (often a result of the QAA course specification requirements)
• The lack of co-ordinated programme-wide assessment policy and practice
The main aim of TESTA is to enhance the student learning experience from assessment by providing evidence to programme teams about assessment and feedback patterns and to help teams to identify ways of improving assessment design in the interests of better learning outcomes. The approach of TESTA has been to collect programme data, analyse and collate this into a readable case study, and engage in a conversation with the whole programme team about the findings.
TESTA has been implemented on over 100 programmes across 40 national and international universities, which reflects the level of success the approach has achieved.
The aim at Loughborough University is to pilot the approach and in light of this I am seeking to identify programmes that may be suitable. If you are interested or if you would like more information then please get in touch. h.k.basra [at] lboro.ac.uk
Assessment is this month's 'Focus On…' theme in the Centre for Academic Practice. Find out more here.