Making assessments work
Exhausted from a deluge of assessment marking? You may be in agreement with Einstein, "It is simply madness to keep doing the same thing, and expect different results."  As Fisch and McLeod put it back in 2007…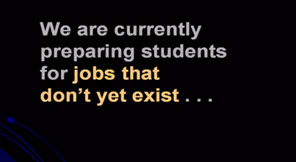 …we are at risk if we are using the same assessment practices to prepare students for a very different world. Much of the information and knowledge once taught and assessed is now accessible online via the ease of a Google search which doesn't require learning or even engagement.
For us all, annually reviewing our assessments is a chance to think of new questions, but also to question what and how we are assessing.
What do we want to assess? Are we assessing what our students remember of what we know? Or what students found on the Internet? Or what our students can do with the information they've accessed from all sources?
If memory is important then we can set an unseen exam, but if critical thinking and analytical thought are key then case studies or open book exams, or live project assessments are often more effective. Interestingly many academics believe their accrediting bodies require exams, but many of these bodies say they now see traditional exams as less relevant today than more innovative assessments demonstrating independent learning, attitude and knowledge along with proficiencies and skills including digital competencies.
Our assessments are key elements of learning – the activities and developmental advantages of assessment are immense (assessment for learning). There's also the judgment of what students know and what they need to develop (assessment of learning).  Thinking about how students can be involved in assessment in terms of peer and self-assessment, type of assessment, or assignment question development all support learning and help spread the assessment load.
Loads are important – we need to think if the assessment or resulting marking excessive, could it be lightened to ensure best investment of staff and student time? Quality rather than quantity is what we want to assess. We need to take action to make it work most efficiently. With the world's best brains available in academia, this has to be the place we can assessment the most effective.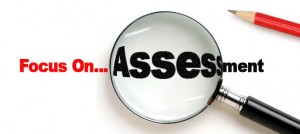 This post is part of our January 'Focus On…' activities around assessment.
The Centre for Academic Practice offers a range of workshops on learning and teaching including assessment  http://www.lboro.ac.uk/services/cap/courses-workshops/workshops/  and is focusing on a different topic each month during the first half of 2015 http://www.lboro.ac.uk/services/cap/courses-workshops/focus/
JISC (2013) Supporting assessment and feedback practice with technology: from Tinkering to Transformation.  Available online http://repository.jisc.ac.uk/5450/4/Jisc_AF_Final_Synthesis_Report_Oct_2013_v2.pdf
CEDE project reports on Developing Assessment Criteria http://eden-share.lboro.ac.uk/id/item/61
Quality Assurance Agency guidance – Quality Code B6 Assessment  of students and the recognition of prior learning http://www.qaa.ac.uk/en/Publications/Documents/quality-code-B6.pdf