Learn Top Tip – Creating a leaderboard for a quiz
Have you ever thought about sparking your students' friendly competitive side by using an activity leaderboard? It has the potential to boost your student's motivation in engaging with your modules Learn activities and the module. You can use the leader board to highlight top performers or better still, active participation.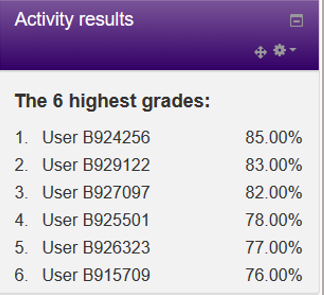 To add the leader board block, go to the relevant Learn module and follow these steps:
Click Turn editing on
Scroll down the page and find the Add a block, block!
Select Activity results from the drop-down list of options
The page will refresh and you will notice a new block added called Activity Results.
Click the small cog button and select Configure Activity results block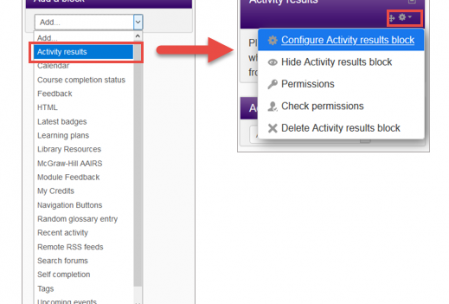 Configure the Block settings:
Specify which activity you would like to create a leader board for, by using the drop-down box.
How many of the highest grades to be displayed, type a number in.
How many of the lowest grades to be displayed, as this is to motivate its best to keep this to 0.
You can choose to display groups if the activity is set to use Groups for completion.
Privacy of results (this is important), You can choose to display names, anonymous or display ID numbers. (be mindful if you are using names)
Display grade as percentages, fractions or absolute numbers.
Click Save changes to see the block.