Teaching Innovation Awards 2013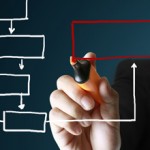 Applications for Loughborough University's Teaching Innovation Awards 2013 are now being invited from both academic staff and learning support staff.
These awards support practice-based pedagogical projects that will make an innovative contribution to enhancing learning and teaching practice, and are linked to the University's strategic priorities.
The closing date for applications is Thursday, 7th March 2013.
Please consult your Quality Enhancement Officer (either Caroline Smith or Maurice FitzGerald) by Thursday, 28th February 2013, if you would like feedback on your draft application.
More information and guidance, including the application form, can be found on the Teaching Centre website.