Using the new leaderboard feature in Vevox
As part of the April 2020 update, a new frequently requested feature has been released – the option of having a leaderboad in any poll. If you choose to have this enabled, it will display to a customised screen to students that finish a poll in 1st, 2nd or 3rd place.
The best bit is that it's no extra work and all you need to do is click the trophy icon at any stage in a poll to show users the leaderboard and send personalised information to their own devices.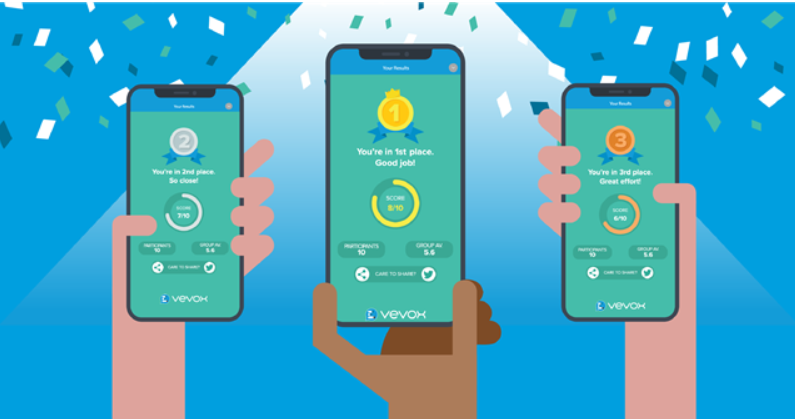 How do I enable a leaderboard?
It's simple. Go to https://lboro.vevox.com/ and log in with your Vevox credentials. Find the meeting you want to poll with and click on the 3 dots in the top right-hand corner. Select settings > features and then enable the identification option. This will allow students to enter their name (or something of their choosing) when they enter a poll.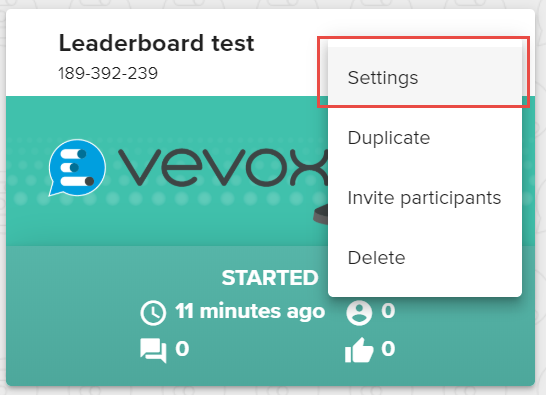 How to do I show the results?
While in the presentation mode on a browser, click on the trophy icon at ant point to show how the leaderboard is shaping up. You can do this throughout a poll to generate competition and show students how they're doing overall. These results are also stored in the meeting so they can be referred to after a poll has been run.
Can you use the leaderboard with a team?
Yes. You can ask your students to group together and choose a team name. With identification on, ask the group to put in their team name when they join the poll. This will then be displayed on the leaderboard which you can share during and, or, at the end of a poll.
Can I use this in the PowerPoint plugin?
It's not available in the PowerPoint plugin at this time and needs to be used within the presentation mode in Vevox. If you want to learn more about the presentation mode and the other features within it, contact a member of the Technology Enhanced Learning for support.
More information is available on the Vevox blog: https://www.vevox.com/blog/the-vevox-leaderboard-is-here