Employability in Action update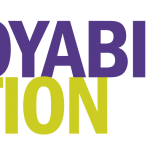 Employability in Action is an initiative led by the Careers and Employability Centre to develop and promote employability and career planning skills within and alongside the academic curriculum.
 At the first event held on the 15th March 2013, academic staff and professional services staff came together:
 •To showcase some of the existing work that is going on across campus to develop tailored employability materials and work related modules
•To share best practice among academic colleagues and staff of the Careers and Employability Centre
•To facilitate discussion about the delivery of employability content within or alongside the curriculum
•To encourage academic engagement with the employability agenda
 Please see the presentations from the day on this web link. You will need to use your University user name and password to access the web page:
 https://internal.lboro.ac.uk/service/careers/uniwide/employability-in-action.html  
 The discussion continues…….
 In April, a departmental workshop facilitated by the Careers and Employability Centre took place in the School of Social Sciences, Politics and Geographical Sciences to look at using alumni contacts to support work experience and placement opportunities.
 In May, the Careers and Employability Centre supported an Employability Symposium organised by the School of Business and Economics.
 If you would like to know more about how we could support you in embedding career planning and employability in the curriculum, in the first instance, please contact your careers adviser with responsibility for your department. See our web page for contact details:
http://www.lboro.ac.uk/service/careers/about/advisers/index.html