Enhancing the student academic experience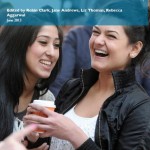 The Higher Education Academy (HEA) has just published the second volume in what is fast becoming a series of proven approaches to many of the issues and problems faced today by staff and students in Higher Education Institutions (HEIs). In sum, if colleagues are looking for ideas over the summer regarding how they might build upon student engagement, thereby enhancing the academic experiences of their students, these two collections may well prove to be treasure-troves.
The Compendium of effective practice in higher education: Volume 2 (HEA, 2013) builds upon the approach taken in the Compendium of effective practice in higher education retention and success (HEA, 2012). Taken together, they offer a series of some eighty case studies regarding efforts made in HEIs across the country, particularly with reference to six well-established areas of concern:
transition – the move from school/college to university, as well as beyond;

learning and teaching – centring on approaches aimed at fostering independent learning and promoting student success;
supporting students – including peer support and the integration of current students;
participation and belonging – the ways in which institutions promote student engagement to develop a sense of belonging;
utilisation of data and information communication technologies – how data and technology can be used to aid and enhance learning; and
strategic change – broad and creative approaches aim at bringing about significant change.
Colleagues will already be very familiar with co-tutor, which Melanie King (Centre for Engineering and Design Education) describes as "a relationship management system to enable staff to monitor students' engagement and provide support to 'at-risk' students" – this is just one of the case studies in the first volume. These have been joined by a number of other examples in this second volume, and offer a variety of ways in which the academic community may want to consider how the student academic experience might best be supported and enhanced.