Senior Fellowship of the HEA – forthcoming workshop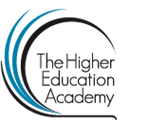 June 20, 2013
CPD
Standard
A representative from the Higher Education Academy (HEA), Raj Dhimar, will be visiting the University on Monday, 15 July 2013. He will be running a workshop from 9:30am to 1pm that day which will focus on supporting colleagues who are thinking about applying for Senior Fellowship of the HEA. 
It should be noted that Senior Fellowship is aimed at experienced academics involved in the organisation, leadership and/or management of specific aspects of teaching and learning provision. Senior Fellowship maps on to Descriptor 3 of the UK Professional Standards Framework  (UKPSF); to find out more about Senior Fellowship and the UKPSF, please see the HEA website. The workshop will be covering the following:
overview of UKPSF;
professional recognition process and benefits;
requirements of Senior Fellowship (and distinctions between other descriptors); and
peer review of example application.
Suitably experienced colleagues – typically Deans, Associate Deans (Teaching), University Assessors, etc. – who are interested in participating are encouraged to contact Carol Newbold (Teaching & Learning Development Adviser, Teaching Centre) to register their interest in attending.