HEA Workshop and Seminar Series – funding available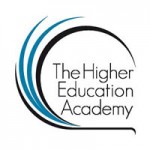 In support of its 2013-14 workshop and seminar series, the Higher Education Academy (HEA) has issued calls regarding STEM, Social Sciences, and Arts and Humanities subjects, as well as opening up a theme-based stream.
The HEA wishes to cover a number of areas (see below), and a grant of £750 is available to support each workshop/seminar, with the deadline for submissions set for 31 July 2013. Further information is available at http://www.heacademy.ac.uk/seminar-series
STEM
improving the employability skills of STEM graduates;
innovative approaches to teaching and assessing large classes;
giving effective feedback to students;
growing diversity in the student population;
practices in peer mentoring;
impact of information technology in learning and teaching;
students as partners;
enhancing lab skills.
Social Sciences
teaching research methods in the Social Sciences;
active and experiential learning in the Social Sciences;
employability and global citizenship.
Arts and Humanities
interculturalism, global citizenship and the Arts and Humanities;
creativity, innovation, professional practice and the Arts and Humanities;
interdisciplinarity and the Arts and Humanities.
thematic focused
employability;
education for sustainable development (ESD);
internationalisation;
the Higher Education Achievement Report (HEAR).