"Making personal tutoring work"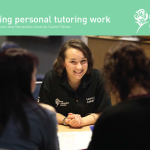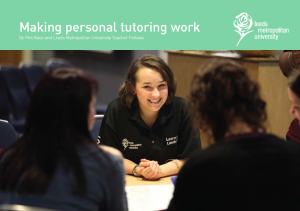 Personal Tutors have a central role to play in the support – both academic and pastoral – that is on offer to our students. Guided by Academic Quality Procedures Handbook, and in particular by Appendix 16 – Personal Tutoring and Academic Guidance: Minimum Standards, a new Teaching Centre resource has been created to support the work of colleagues, as well as their Personal Tutees.
Entitled Academic and Personal Tutoring Community of Practice, this Learn module brings together resources from across campus – including materials developed in the School of Business and Economics regarding The Role of Personal Tutor, in the Department of Geography relating to Personal Development, etc. – as well as guidance from beyond Loughborough University, including what Phil Race (Emeritus Professor, Leeds Metropolitan University) has to say regarding Making personal tutoring work.
For further information regarding provision (including both bespoke and dedicated Staff Development workshops on Academic and Personal Tutoring), as well as other resources in this whole area, do not hesitate to get in touch with the Teaching Centre; alternatively, please see the existing Information for academic and personal tutors resource for more details.