Dr Peter Willmot (Wolfson) awarded HEA National Teaching Fellowship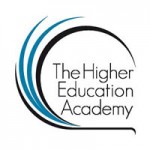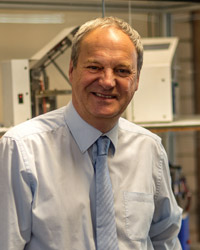 Congratulations to Dr Peter Willmot on being awarded a Higher Education Academy National Teaching Fellowship.

The Higher Education Academy has announced today, 12th June, the 2014 National Teaching Fellows. The National Teaching Fellowships are the most prestigious awards for excellence in higher education teaching and support for learning. There were 180 nominations with 55 fellowships awarded. Successful nominees were nominated by their institutions and submissions had to show evidence of three criteria: individual excellence, raising the profile of excellence and developing excellence. More information can be found here.

Dr Peter Willmot is a Principal University Teacher in the School of Mechanical and Manufacturing Engineering and is described in his profile as 'practical mechanical engineer, an energetic, innovative, dedicated teacher and distinguished pedagogic researcher' click here to read more.

Dr Peter Willmot joins Dr Anthony Croft and Dr Christopher Sangwin as the National Teaching Fellows currently at Loughborough University and is one of 6 Academics that have been awarded the fellowship whilst working at Loughborough.
The dates for the National Teaching Fellowship scheme 2015 will be released shortly. If you are interested in becoming a National Teaching Fellow please get in touch with Dr Nick Allsopp (Head of Academic Practice).