Social Media conference and showcase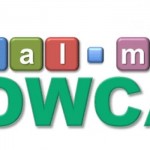 The first European Conference on Social Media (ECSM) is being held from 10-11 July 2014 at the University of Brighton; the ECSM is keen "to establish a platform where academic and professional approaches to this rapidly expanding field of online activity can learn and share".
Prior to the ECSM, a Student Social Media Showcase (SSMS) is being held on 9 July 2014 as a pre-conference event, a forum within which "Students (undergraduate, postgraduate and doctoral) will be showing short presentations of digital content describing their research done with or on social media"; further information on the SSMS is also available on YouTube.
Sandra Huskinson (Online Development Officer, School of Business and Economics, Loughborough University) is ECSM 2014 Social Media Manager and you are welcome to contact her for further details.