Focus On… Assessment via OMR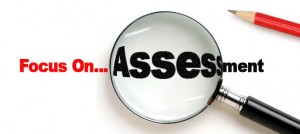 Assessment via what?
OMR stands for Optical Mark Recognition, a technology which is still widely used here at Loughborough for summative assessment – and yet many colleagues will know very little about the service.
If you'd like to know more, we are running a 'coffee and cake' session on OMR as part of Focus On… Assessment Month.
Taking place on Wednesday 21st January 3-4pm, this informal session will focus on how the technology can be used effectively in assessment and in other areas. OMR's summative and formative capabilities will be detailed, along with the service's amazing time saving ability.
The session will be of particular interest to anyone who sets end of semester exams and/or coursework tests for large cohorts or who sets papers with large numbers of questions. Refreshments will be available.
UPDATE: THIS WORKSHOP HAS HAD TO BE RESCHEDULED. A NEW DATE WILL BE ADVERTISED IN DUE COURSE.