CAP Forum Friday 6th Feb – Focus On Assessment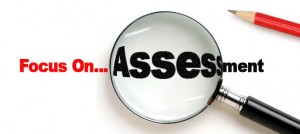 Date: Friday 6th February
Venue: BRI.2.08 – Bridgeman Building
Time: 14.00 – 16.00
Come and discuss assessment!
During January the Centre for Academic Practice (CAP) has been running a series of workshops and other activities focused on assessment. The CAP Forum, which will be the first in a regular series, will be an opportunity for any staff with an interest in assessment to share ideas and experiences.
There will be a number of short presentations around the theme followed by a structured discussion. Refreshments will be served.
The presentations will include:
Dr Nick Allsopp (CAP) – Diversifying assessment and inclusive assessment
Dr Mike Waring (SSEHS) – A framework for developing effective formative assessment and feedback practice
All are welcome but please e-mail cap@lboro.ac.uk to indicate if you're intending to come along.