Helping students engage with feedback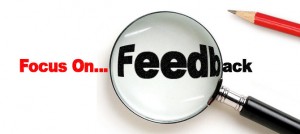 A common concern expressed by staff is that students do not make full use of the feedback provided.
Given the huge investment of time and energy in the assessment process by staff and students, this does seem to be an area worthy of further consideration.
Research indicates that staff and student views about feedback do not always coincide – staff believe that the feedback they provide will aid student learning yet students state that they do not understand the feedback nor do they know how to seek support to improve. This situation is compounded by students being unsure of their role within the assessment process and being unprepared to receive and act on feedback.
So what can be done?
Ensure that students are prepared to receive feedback by:
Showing students examples of marked work and associated feedback – particularly those examples where feedback has improved performance in subsequent work
Asking students to mark 'dummy' work and give feedback
Asking students to self- assess and present this self- assessment along with the work
Discussing the assessment criteria with students and ask them to re-phrase them in their words
Support students to reflect on their feedback by: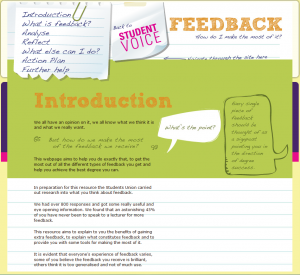 Using a variety of methods to provide feedback
Using Personal Tutor time to review feedback
Discussing feedback with the whole class in a tutorial/lecture
Encouraging students to use feedback as part of their personal development
You might want to signpost the online resource produced by Student Voice http://www.lsu.co.uk/voice/feedback/ for this purpose
During February, the Centre for Academic Practice is offering a number of workshops focusing on feedback. See http://www.lboro.ac.uk/services/cap/courses-workshops/focus/