How to create a module thumbnail on Learn
By default, a patterned image is displayed as a thumbnail for your module in the 'My modules' view on Learn, but this can be changed…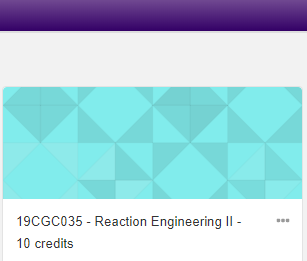 You can now quickly replace this with a chosen thumbnail image for your module. For instance, if your module is lab based, you may want select a lab image from the University Image Bank so that your students can quickly identify the module.
To add a thumbnail image,
Click on 'Edit Settings' within the Module Administration block.
Scroll down the settings to the field labelled 'Module Image' and drag your chosen image into the field.
Click on 'Save and display' at the bottom of the page.
And that's it! Your thumbnail image will appear! See the example below where the standard pattern has been replaced.