Sharing Vevox polls and poll data
Vevox is a great tool for online polling in lectures, especially if you want to gauge how students are coping with the material. In this blog post we'll cover one of the more hidden features of Vevox – the ability to share polls and the data from polls with other members of staff (they will also require accounts).
You might want to do this if you are co-hosting a session, giving someone access to download reports, sharing Q&A moderating responsibilities or controlling the polls.
To share your session with another Vevox user:
Go to Vevox.com and login with your username and password (these are the credentials you choose when creating your account and may not be the same as your University account)
Open the meeting you wish to share.
Select the Settings option from the menu.
In the Add organizers section type in the name of the user you would like to share your session with.
Once you identified who you want to share your session with press the Tick button and remember to press Save.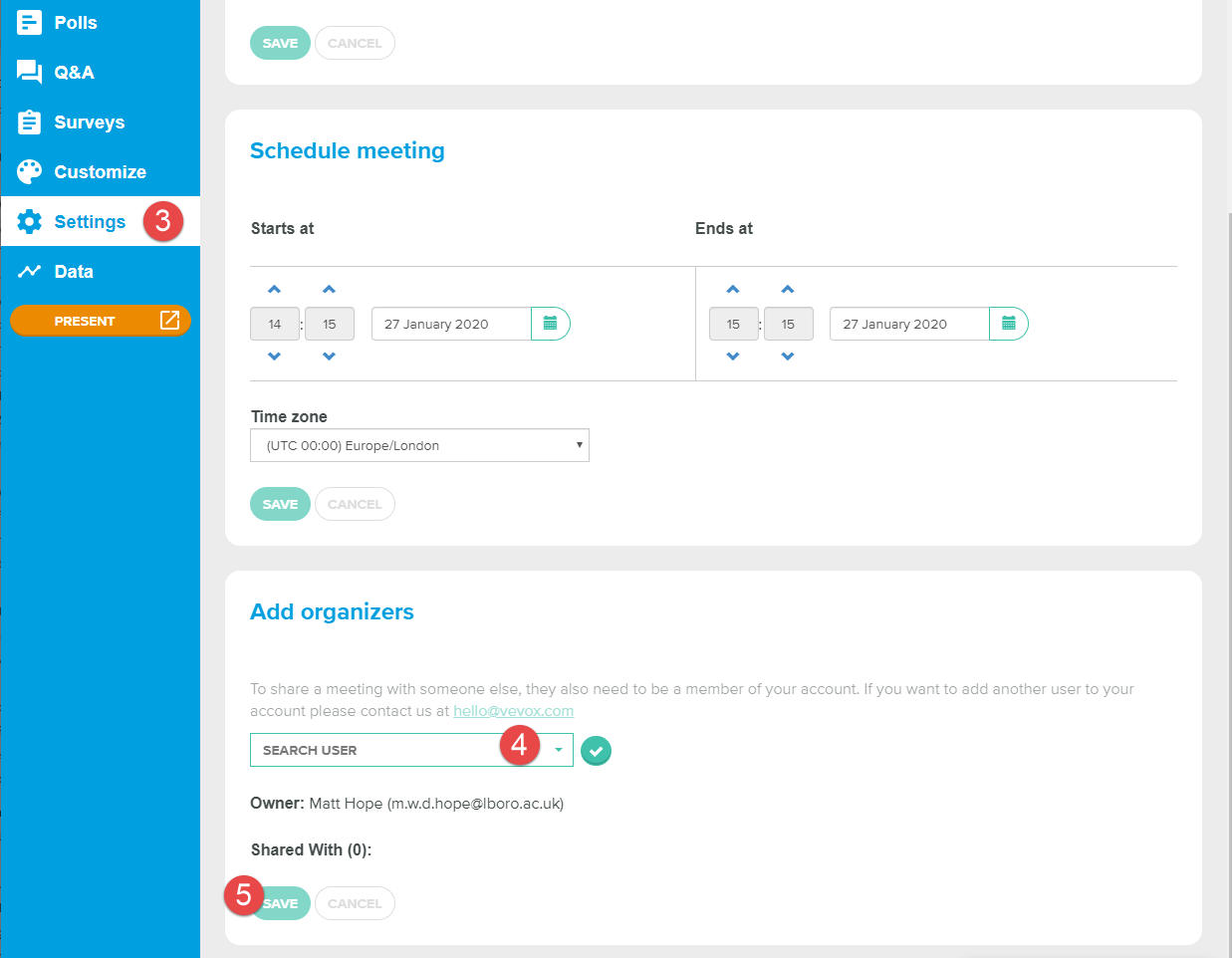 The user you shared the session with receives an email notification, which is also copied to you. You can also remove them at any time if needed by going back to the meeting settings.
If you require more information about Vevox or want to request an account, you can do so at https://www.lboro.ac.uk/services/cap/projects/voting-systems/