E-learning Showcase and Teaching Innovation Awards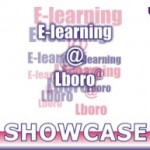 The E-learning Showcase 2013 will take place in Brockington Extension on Friday 1st February from 10am – 5pm. This year, for the first time, we're running it together with the Teaching Innovation Award (TIA) presentations.
The outline schedule is as follows:
10:00am – 12:00pm E-learning presentations
12:00pm – 1:30pm Exhibition and buffet lunch
1:30pm – 5.00pm Teaching Innovation Award project
The programme of the event is now available to view here (PDF).
 We hope to see as many colleagues as possible and EVERY COLLEAGUE ATTENDING WILL BE ENTERED INTO A PRIZE DRAW TO WIN A KINDLE E-READER! We don't expect you to attend from start to finish (although you're very welcome to); just drop in and take a break from your marking.
If you are on the New Lecturers' Course, attendance (even for part of the day) counts as a CPD activity.